Local films grossed a combined $2.8bn (RMB18.8bn) accounting for a 59.6% market share.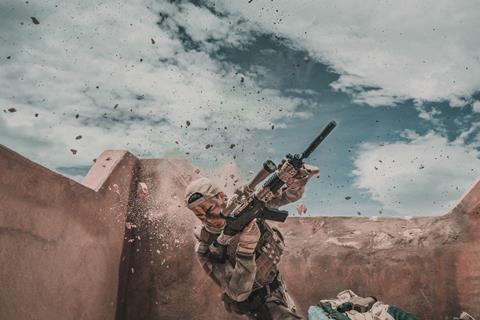 China's box office reached $4.77bn (RMB31.6bn) in the first half of 2018, an increase of 16% on the same period last year, according to data from EntGroup.
Local productions grossed a combined $2.8bn (RMB18.8bn), accounting for a 59.6% share of the market, compared to a 39% share on revenue of $1.59m (RMB10.5bn) in the first half of 2017.
Chinese productions Operation Red Seaand Detective Chinatown 2, both released over the Chinese New Year holiday period in February, topped the box office with $550m (RMB3.65bn) and $510m (RMB3.4bn) respectively.
Total admissions in the first half reached 889 million. 40 films grossed more than $15m (RMB100m), of which five were animated features – Chinese production Boonie Bears: The Big Shrink, which took $90m (RMB600m), Japan's Doraemon The Movie: Nobita's Treasure Islandand US titles Incredibles 2, Ferdinandand Peter Rabbit.
Of the top five films imported on a "flat fee" basis, four were Indian topped by Bajrangi Bhaijaan, starring Salman Khan, which took $43m (RMB285m). Secret Superstar, co-produced by and starring Aamir Khan, was imported on a revenue-sharing basis and grossed an impressive $112.8m (RMB747m).
China added 721 new cinemas with 4,648 screens in the first half of 2018, bringing the country's total cinema count to 9,911 with 56,786 screens. Wanda Cinemas was the highest-grossing cinema chain, with $634m (RMB4.2bn).