The company will gain undisclosed share of revenue from film.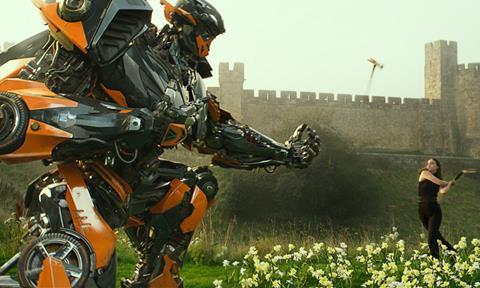 Chinese online ticketing giant Weying Galaxy is collaborating with Paramount Pictures as co-financier and marketing partner on Transformers: The Last Knight.
Weying will gain a share of global theatrical, video, TV, VOD and merchandising revenue from the film, although the exact proportion was not announced.
The company recently had a similar arrangement with Paramount on xXx: The Return Of Xander Cage and Ghost In The Shell. Although Ghost In The Shell performed below expectations in China, xXx: The Return Of Xander Cage grossed more than $163m.
Weying was also involved in the mobile marketing on the last film in the Transformers franchise, Transformers: Age of Extinction, which grossed around $320m in China in 2014.
The latest installment in the franchise, scheduled to open in China on June 23, is also expected to be a huge hit and help return growth rates at the China box office back into double figures. The film opens in North America on June 21.
At the recent Cannes Film Festival, Weying acquired nine titles from Wild Bunch, including festival opener Ismael's Ghosts, Loveless, Redoubtable, Rodin and You Were Never Really Here.