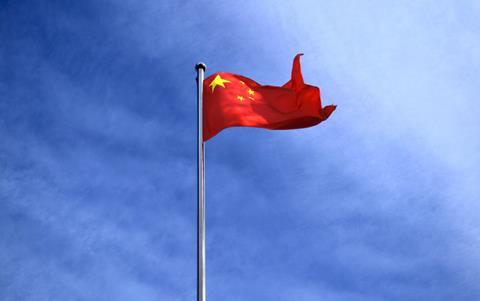 Two Chinese government bodies announced plans to crack down on the country's online celebrity fan culture over the weekend, describing the situation as "chaotic" and a negative influence on Chinese youth.
The notices come just a few days after all mention of Chinese star Vicki Zhao Wei (Red Cliff, Dearest) was scrubbed from the internet and follows a controversy over Chinese-Canadian singer-actor Kris Wu, who has been accused of rape.
The Cyberspace Administration of China (CAC) said it would take action against the spread of harmful information in celebrity fan groups. It also announced draft regulations to clamp down on algorithms that encourage fans to spend large amounts of money in the support of celebrities or to "disrupt public order". Following the allegations against Kris Wu, online fan groups said they would plan a prison break if he was found guilty and sent to jail.
The day after the CAC notices, the Central Commission for Discipline Inspection (CCDI), the Communist Party's anti-corruption watchdog, said it would continue to crack down on the "shocking" behaviour of Chinese celebrities, including tax evasion, sexual misconduct and other criminal activities. The CCDI also took aim at the practice of driving up online traffic for stars, which has resulted in huge paydays for celebrities that have large internet followings but limited acting talent.
In a recent controversial case, actress Zheng Shuang allegedly used fake contracts to receive pay of $24.7m (RMB160m) for her work on TV drama, A Chinese Ghost Story, and was also accused of abandoning two surrogate babies in the US. She has been ordered to pay $46m (RMB299m) in fines, taxes and penalties for tax evasion.
Up-and-coming actor Zhang Zhehan has also mostly disappeared from the internet after taking photos at the Yasukuni Shrine in Tokyo, which is taboo in China as it commemorates Japanese soldiers from the Second World War.
It remains unclear why Vicky Zhao Wei, an occasionally controversial but critically acclaimed actress, has been removed from the internet in China, although she is close to Alibaba founder Jack Ma, who has also recently fallen from grace. Chinese streaming platforms have removed her name from the credits of films and TV dramas, including hit show My Fair Princess.
Chinese streamer iQiyi said last week that it would stop showing "idol competition" series, describing them as "unhealthy". One of the streamers' most popular reality shows, Youth With You, was pulled in May after fans bought and dumped huge quantities of milk to obtain QR codes to vote for their favourite contestants.
These moves come at a time when China is trying to reduce the influence of the country's internet titans, companies such as Alibaba, Bytedance and Tencent, which like their US counterparts have massive stock market valuations and a stranglehold on their home country's digital commerce and pop culture. A string of regulatory moves, including antitrust fines, have caused their share prices to plummet in recent months, but they still rank among some of the world's biggest companies in terms of market cap.