Chris Bryant has been replaced as shadow culture secretary by Michael Dugher after Jeremy Corbyn was elected Labour leader on Saturday.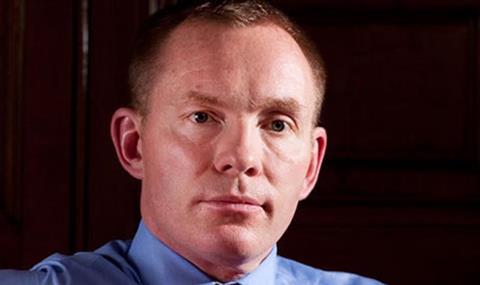 Bryant said he would be sorry to be leaving the culture brief, but will serve in Corbyn's shadow cabinet as leader of the house of commons. Bryant had backed Yvette Cooper's leadership bid.
Dugher is the Labour MP for Barnsley East and was the former shadow transport secretary. He has served in the shadow cabinet since 2010.
Dugher lists his interests as history, music, films and sport, and has served as the vice-chair of the all-party parliamentary groups for brass bands.
Bryant's final act
One of Bryant's final acts as shadow culture secretary was to call for an investigation into communication between the DCMS and The Sunday Times after the paper reported details of the green paper on the BBC's future ahead of its publication.
Bryant believes that John Whittingdale may have broken the ministerial code of conduct by leaking the paper's contents before it was presented to parliament.
He wrote to cabinet secretary Sir Jeremy Haywood, copying in both the prime minister David Cameron and Whittingdale, calling for a probe into "repeated leaks" that could present "serious breaches" of rules.
Bryant has obtained emails under the Freedom of Information Act, which show that the Department for Culture Media & Sport had been in contact with The Sunday Times before it published a front-page story on 12 July, headlined "Tories give BBC reform ultimatum".
One email, sent by a DCMS press officer to Sunday Times journalist Tim Shipman in the week before the green paper was published, contained the announcement of a special advisory group on the BBC's future.
It also referred to an earlier conversation Whittingdale's special advisor Carrie Symonds had with the journalist.
But Shipman denied that Symonds leaked him the details of the green paper.
"I had two sources in Whitehall on that story and neither of them was Carrie Symonds," he told the Guardian.
This article originally appeared on Screen's sister publication Broadcast.