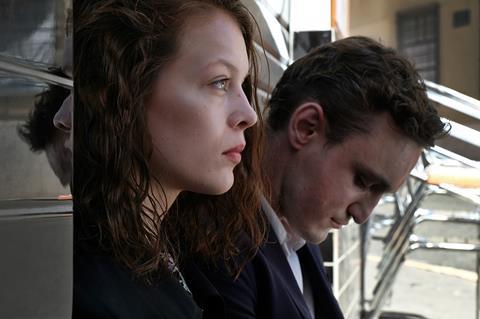 Music Box Film has acquired US rights to Christian Petzold's immigrant drama Transit ahead of its North American premiere in Toronto in September.
Rising star Franz Rogowski appears opposite Paula Beer in the drama, which premiered at the Berlinale and will screen in the New York Film Festival after its Masters slot in Toronto.
Petzold adapted Transit from Anna Seghers' Second World War novel of the same name, and relocates the story to an unspecified setting that resembles contemporary France.
The story follows German refugee Georg as he assumes the identity of a recently deceased author, Weidel, whose papers he was carrying when he fled Paris.
Music Box Films plans a theatrical release in early 2019 followed by home entertainment platforms.
"We are great admirers of Christian's films and are thrilled to finally be working with him," said Music Box Films president William Schopf. "In Transit, Christian has created a deeply moving and intellectually provocative portrait of lives upended by war, bureaucracy, and borders that remains sadly relevant today."
"We are truly happy to get back to work with Music Box and find the right home for Christian Petzold's work," said The Match Factory president Michael Webber. "We are confident that American audiences will embrace Transit and find the beauty in Petzold's work after the big success of Phoenix in the U.S."
Schopf and The Match Factory's Thania Dimitrakopoulou brokered the deal.