IM Global handles international sales; co-finances with China's HLCG Entertainment.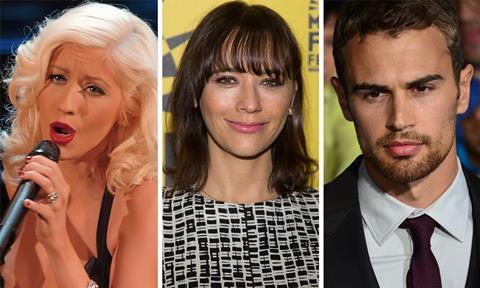 Christina Aguilera, Theo James, Rashida Jones and Miranda Otto have joined the cast of Drake Doremus's Zoe.
They join the previously announced Ewan McGregor and Léa Seydoux in Scott Free's sci-fi romance
Zoe centres on two colleagues at a research lab charged with perfecting romantic relationships. As their work progresses, they make profound discoveries beyond their imagination.
Matthew Gray Gubler also joins the cast in a supporting role. Rich Greenberg wrote the screenplay.
IM Global is financing the futuristic love story alongside China's HLCG Entertainment and handles international sales heading into Cannes. UTA represents US rights.
The project is scheduled to commence filming on location in Montreal on May 8.
Multiple Grammy winner Aguilera previously appeared in the film Burlesque opposite Cher, Kristen Bell and Alan Cumming.
James was recently seen on the London stage in Sex With Strangers and starred in the Divergent series alongside Shailene Woodley and Kate Winslet.
Jones is best known for NBC's The Office and Parks And Recreation and starred in The Social Network, while The Lord Of The Rings stalwart Miranda Otto can be seen in Fox's 24: Legacy and recently starred in Showtime's Homeland.
Scott Free's Kevin Walsh and Michael Pruss produce with Doremus and Robert George. Ridley Scott is executive producer alongside IM Global's Stuart Ford and Greg Shapiro with HLCG's Li Li, Michelle Tong Zhou and Lawrence Bender.