Inaugural winner, Cargo, set to launch through Netflix.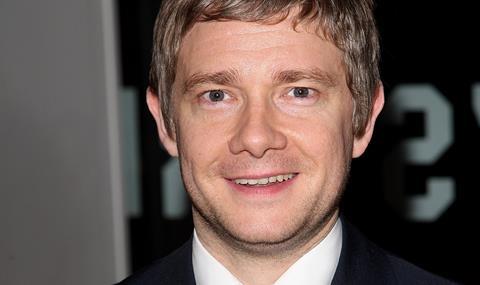 Non-profit Australians In Film (AiF) said on Monday the action-adventure has won the 2017 GatewayLA Script Program, the Australian version of The Black List.
AiF President Simonne Overend developed GatewayLA Program in 2015 to give screenwriters the chance to get their script seen by top industry professionals.
Cinderella Must Die by Penelope Chai and Matteo R. Bernardini challenges the princess fantasy and its impact on modern female stereotypes.
"We had a lot of fun working on the script and are so appreciative to Australians In Film for such a wonderful opportunity," Chai and Bernardini said. "It's very exciting to think about where it can go from here.

"Fairy tales are a form of propaganda, so the idea behind Cinderella Must Die was to turn the original story completely on its head. Our script depicts the ugly stepsisters as the innocent victims and Cinderella as the villain in the form of a cunning social- limber who fabricates her own rags-to-riches narrative as a poisonous, but highly effective act of propaganda."
Cinderella Must Die led a creatively rich and diverse list of scripts featuring an androgynous Olympic hopeful, a delusional ex-stuntwoman, and a teenager fighting gay conversion therapy.
The other seven scripts comprising The Aussie List for 2017 are: Bells Gap (TV) by Polly Staniford; Cured (TV) by Joe Osborn; Lucid (feature) by Philip Tarl Denson; My Fist Your Face (TV) by Greta Harrison and Matthew C. Vaughan; Nomad (feature) by Maziar Lahooti; Prosthetic (feature) by Adam Bustin; and South Of The 10 (TV) by Davina Willett.
All finallists receive 12 months free access to Australians In Film shared office space The Creative Collective at Raleigh Studios and a copy of Final Draft.
"Over the last few months, the GatewayLA team has read and considered hundreds of quality screenplays, and the range of voices we've uncovered has been wonderful to see," Overend said.
"The eight finalists make for a wonderfully diverse list of stories for both film and television, and are such a great representation of their equally diverse writers who hail from all corners on the country and numerous cultural backgrounds. Considering the GatewayLA scripts are assessed under anonymity, this year's list is further testament to the fact that regardless of your experience or ethos in life, a good story will always resonate."
The winning script of the inaugural Australians In Film GatewayLA programme, Cargo by Yolanda Ramke, has become a Netflix Original feature and stars Martin Freeman (pictured).
The project is in post in Sydney and will be the first Australian feature released under the Netflix Original label.