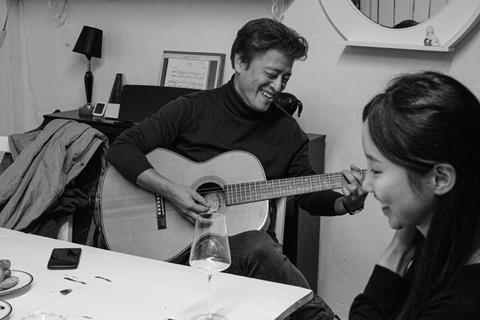 Cinema Guild has acquired North American rights from Finecut to Hong Sang-Soo's Walk Up ahead of its world premiere net month at TIFF.
The prolific South Korean filmmaker's latest stars Kwon Haehyo as a film director who goes with his daughter Jeongsu (Park Miso) to a building owned by an old friend (Lee Hyeyoung).
The director steps outside for a work call, only to return to the same place, albeit set in a different time.
Walk Up will also play in competition at San Sebastián. Cinema Guild will open the film theatrically next year after the release of Hong's other 2022 title, Berlinale Silver Bear-winning The Novelist's Film this autumn.
The deal was negotiated by Peter Kelly of Cinema Guild with Youngjoo Suh of Finecut.