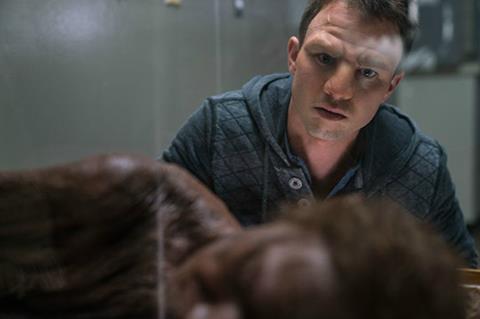 Uncommon Pictures has teamed up with Edward Noeltner's LA-based Cinema Management Group (CMG) on Tim Disney's sci-fi feature William ahead of the EFM next week.
Disney, the great-nephew of Walt Disney, directed and co-wrote the feature about two star academics, Dr Julian Reed, played by Waleed Zuaiter (The Visitor, London Has Fallen) and Dr. Barbara Sullivan played by Maria Dizzia (Orange Is The New Black) who fall in love after discovering the body of a previously frozen Neanderthal man.
Against the directive of university administrators, they take the controversial move of creating a baby with extracted DNA and stun the scientific world with the successful birth of a healthy baby boy, resulting in the first Neanderthal to walk the earth in nearly 35,000 years.
After turning the scientific community on its head and making the experts question what they previously thought they knew about humans, their discovery comes at a great cost. William's distinctive physical features and unique way of thinking set him apart and provoke fear as he struggles to find love in a hostile world.
Disney produced with Bill Haney, Jonathan DuBois, and Amar Balaggan, while Peter Newman serves as executive producer. William marks the second collaboration between producers Disney and Haney and CMG after the 2008 wrongful arrest drama American Violet.
CMG's Berlin sales slate includes animated feature Dia De Muertos (Day Of The Dead) from Mexican animation studio Metacube Entertainment; horror-thriller The Shed from producers Peter Block and Cory Neal (Frozen); and Goldfinch Studios' sci-fi thriller Dark Encounter.
Noeltner and his team will continue pre-sales on four animated features currently in production: Oscar Wilde's The Canterville Ghost starring Stephen Fry; Triggerfish Animation's Seal Team; Tunche Film's Ainbo: Spirit Of The Amazon; and Noah's Ark – A Musical Adventure produced by Walter Salles, Fabiano and Ciao Gullane.