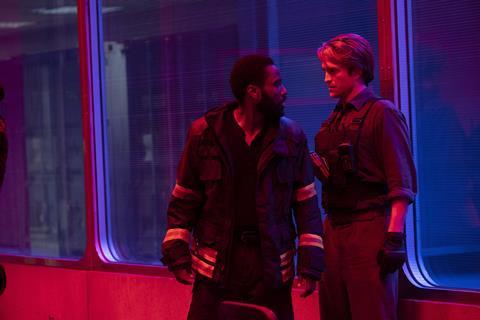 Cinemark CEO Mark Zoradi said in an earnings call on Wednesday (June 3) that he was confident Warner Bros tentpole Tenet will open in the US on July 17, as the country takes tentative steps to emerge from lockdown.

Zoradi said the studio and Christopher Nolan remained optimistic the sci-fi starring John David Washington and Robert Pattinson will open on that date, adding that a nationwide release was contingent on the continued decline in the number of Covid-19 cases and the easing of restrictions.
Studio sources have told Screen that despite the best intentions, they cannot release films until theatres get the all-clear to reopen from state authortities working within public health guidelines.
There is currently no reopening date for theatres in Los Angeles or New York, let alone other major markets. Some local circuits, for example in Texas, have reopened at 25% capacity.
Zoradi said the third largest exhibitor in the US plans a multi-phased reopening that is scheduled to start on June 19 with five sites in the Dallas area. Tickets for library titles will go on sale at $5 for adults and $3 for children.
The exhibitor operates mainly in regional areas and has sites across Latin America, which is in the grip of the pandemic.
Cinemark's revenue for the first quarter dropped 24% against the same period in 2019 and reached $543.6m through March 31 due to theatre closures in mid-March.
Solstice Studios' Russell Crowe thriller Unhinged is set to be the first major new film to open in the US this summer on July 1. Disney's Mulan is set to launch on July 24.