UK-based exhibitor Cineworld has agreed terms on a $3.6bn (£2.7bn) acquisition of US theatre chain Regal Cinemas.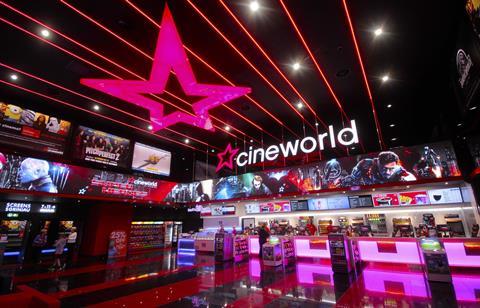 The deal, which values Regal at $23 per share, was reported to be in "advanced discussions" last week.
It will create the world's second-largest cinema group behind the Dalian Wanda-owned AMC Theatres, which also operates Odeon Cinemas.
The companies will have a combined screen count of 9,542 across the US and Europe.
The move is classified as a 'reverse takeover', meaning the merged company will retain Regal's stock market listing. It also contains a clause that allows Regal to entertain competing offers until January 22.
Commenting on the acquisition, Mooky Greindinger, CEO of Cineworld, said: "We have long had high respect for Regal and for its strong position in the largest box office market in the world and we are delighted that the Regal directors have unanimously agreed to recommend our offer to their shareholders.
"Regal is a great business and provides Cineworld with the optimal platform on which we can continue our growth strategy. Both companies are strongly committed to bringing a high end cinematic experience to their customers. Consolidation is an important move forward and the best practice we have successfully rolled out across Europe will be the key driver to continued success."
Regal CEO Amy Miles added: "We are excited to have reached an agreement with Cineworld, at a price that represents a meaningful premium on Regal's unaffected share price for our shareholders. Since becoming a public company, Regal has focused on delivering superior shareholder value, including return of capital in the form of regular and special dividends. We believe the transaction announced today provides compelling value for our stockholders."