Europe's second-largest cinema operator Cineworld has confirmed that it is in "advanced discussions" to purchase US theatre chain Regal Cinemas.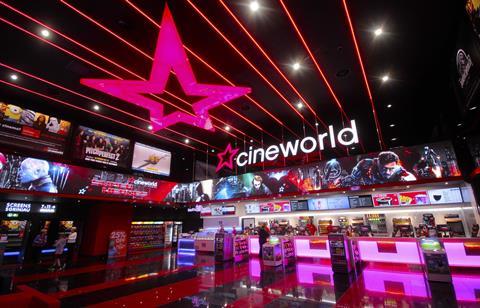 A statement from the UK-based exhibitor said that it is finalising an all-cash offer of $23.00 per share for the US outfit. Reuters reports that the deal would value the company at $3.6bn.
Regal is one of the biggest cinema chains in the US, operating 561 theatres with 7,315 screens. Cineworld owns 226 sites with 2,115 screens, including through its subsidaries Picturehouse and Cinema City.
A merger would propel the combined company into similar territory to competitor AMC Theatres, which operates more than 1,000 sites in the US and Europe, including through its subsidiaries Odeon & UCI and Nordic Cinemas.
The statement notes that Cineworld would finance the venture through "incremental debt and a material equity raise" and that the merger would allow for the group to "continue its current strategy of investment in the business".
However, it also advised shareholders that "there can be no certainty that the discussions between Cineworld and Regal will lead to any agreement or as to the timing or terms of any such transaction".