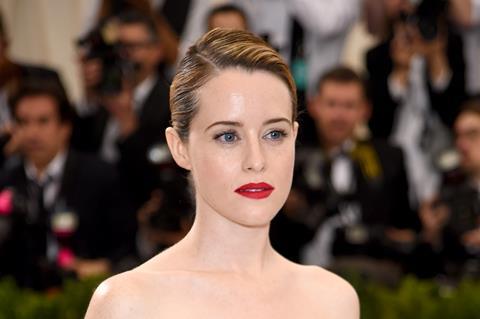 Sony Pictures Entertainment has confirmed that Emmy-nominated star of The Crown Claire Foy has been cast as Lisbeth Salander, the heroine in The Girl In The Spider's Web.
The new instalment of Sony Pictures' Millennium franchise, based on set of novels originated by Stieg Larsson and continued by David Lagercrantz, will commence production in January in Berlin and Stockholm, and the film will be released on October 19, 2018.
The Girl In The Spider's Web teams Foy with director Fede Alvarez, whose recent thriller Don't Breathe grossed more than $150m worldwide, and who revived the Evil Dead franchise.
Steven Knight and Alvarez and Jay Basu wrote the screenplay based on the bestseller by Lagercrantz. Amy Pascal and Elizabeth Cantillon join Scott Rudin and Yellow Bird in producing the franchise's latest film.
The Girl In The Spider's Web will be the first in the series to be produced as an English-language film in its initial adaptation. The previous books in the series have been adapted into Swedish-language films, and The Girl With The Dragon Tattoo was a remake of the Swedish film and grossed more than $230m worldwide for Columbia Pictures.
The studio continues its development of the next book in the Millennium series, The Girl Who Takes An Eye For An Eye, which was published this week. Sony's Columbia Pictures retains the rights to all future Millennium books. So far four books have been published in the series and have sold more than 86million copies since their debut.
Alvarez said: "I couldn't be more thrilled about Claire taking the reins of the iconic Lisbeth Salander. Claire is an incredible, rare talent who will inject a new and exciting life into Lisbeth. I can't wait to bring this new story to a worldwide audience, with Claire Foy at its centre."
Foy is nominated for an Emmy for her portrayal of Queen Elizabeth in the hit Netflix series The Crown, from Sony Pictures Television. She previously won a Golden Globe and Screen Actors Guild Award for the role. Foy also recently starred in Wolf Hall as Anne Boleyn. She just completed Steven Soderbergh's experimental film, Unsane, and will begin work this month opposite Ryan Gosling on First Man for director Damien Chazelle.