The director has claimed that people should "just get over" remarks by the presidential candidate that have been criticised as racist.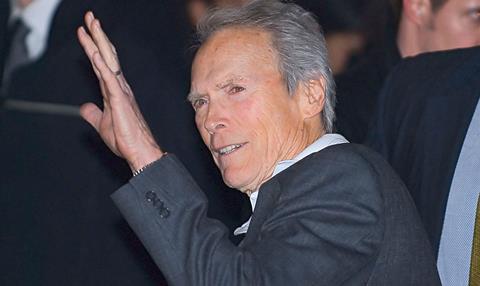 Clint Eastwood has stirred controversy by claiming that people should "just f*cking get over" racially sensitive remarks made by presidential candidate Donald Trump.
"We see people accusing people of being racist and all kinds of stuff. When I grew up, those things weren't called racist," said the 86-year-old Hollywood icon in an interview with Esquire magazine.
Republican nominee Trump has drawn criticism on multiple occasions for making controversial remarks throughout his campaign. In June, he verbally attacked federal judge Gonzalo Curiel, who is overseeing a series of lawsuits against Trump University, claiming that his Mexican heritage meant he was biased.
Commenting on those remarks, Eastwood admitted that Trump has "said a lot of dumb things" but derided the "big hoodoo" around that example, referring to the current climate as "a sad time in history".
The four-time Oscar-winning director of Million Dollar Baby and Unforgiven was interviewed by Esquire alongside his actor son Scott Eastwood.
In the interview, he goes on to deride what he calls a "pussy generation" where "nobody wants to work".
Eastwood's comments have drawn widespread criticism on social media, including from screenwriter James Moran (Severance, Doctor Who).
Clint Eastwood is right, it wasnt called racist; when he was growing up. But now it is. Thats what happens when you grow up.

— James Moran (@jamesmoran) August 3, 2016
Eastwood went on to clarify that while he "can understand where he [Trump] is coming from" he "doesn't always agree with it".
While the director is noted as a Republican supporter - having endorsed Republican candidate Mitt Romney in the 2012 presidential election race – he is refusing to back any candidate this time around.
However, Eastwood did state that if he had to choose between Trump and fellow candidate Hillary Clinton, he would opt for the former: "I'd have to go for Trump…she's [Clinton] declared that she's gonna follow in Obama's footsteps."
Eastwood's next feature is Sully, starring Tom Hanks as the American pilot who landed a commercial plane on the Hudson River in 2009.