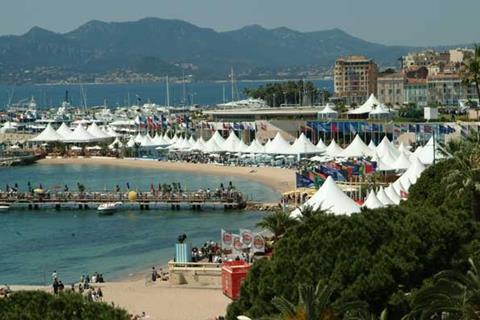 Edward Noeltner's Cinema Management Group (CMG) has come on board to handle international sales in Cannes the US-Mexico border thriller Falcon Lake.
Cranked Up Films plans to distribute theatrically in the US in 2019 and is the genre arm of Good Deed Entertainment, the US distributor Oscar-nominated animation Loving Vincent, which CMG licensed internationally.
Adriana Barraza and rising Latino talent Camila Mendes will star as a mother and daughter who run a makeshift motel along the border where they drug their guests and kill them if the money is right.
Manny Perez and Andres Velez also star as drug runners who arrive at the motel after a deal goes wrong and hold the women hostage.
Sara Seligman will make her feature directorial debut from a screenplay she wrote with Tom Bond. Clements serves as producer, as she did on Sundance 2006 hit Quinceanera. Nikki Stier Justice, Ash Christian, and Van Johnson are also producing.
"We were completely taken by the hard-hitting atmosphere Sara and Tom created in their screenplay which we are excited to be introducing to buyers in Cannes," Noeltner said. "With the recent successes of titles such as Sicario 2 the timing is perfect to tell a more personal story of how two women get caught up in a maelstrom of vigilante violence along the US-Mexican border with all the twists and turns a location such as Falcon Lake can engender. We are thrilled that Cranked Up Films and CMG have come together on this exciting and original story."