The producer and production manager associated with Chinatown and Groundhog Day, died on Wednesday from heart complications.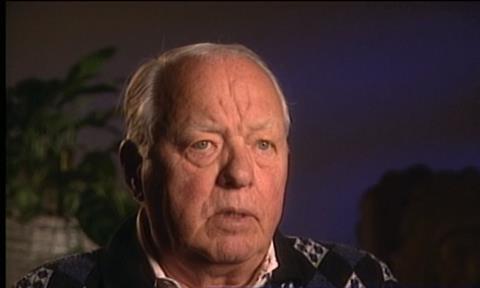 Born on December 17,1923, C.O. 'Doc' Erickson was living in Las Vegas when he died from heart complications, according to The Gersh Agency.
Erickson began his career at Paramount Pictures, serving as production manager on five Alfred Hitchcock films during the mid-to-late 1950s, including Rear Window, To Catch A Thief, The Trouble With Harry, The Man Who Knew Too Much and Vertigo.
The producer left Paramount in the early 1960s to become John Huston's associate producer on The Misfits, Freud, and 1967s Reflections In A Golden Eye.
He went on to serve as production manager on Joseph L Mankiewicz's There Was A Crooked Man and also spent three years supervising film production for Brut Productions.
He would later become associated with Robert Evans on Chinatown, Players, Urban Cowboy, and Popeye.
Other producer-production credits include 55 Days At Peking, Blade Runner, Nicholas And Alexandra, Fast Times At Ridgemont High, Magic, and The Lonely Guy.
Erickson is survived by his only child, Dawn (with his second wife, now deceased, Connie) and her husband, Olivier; sister, Ruth and her husband, Earl; former wife Gloria as well as a multitude of in-laws, nieces, nephews and long-time friends.