Annual celebration of French cinema unfolds at Directors Guild of America's theaters in Hollywood.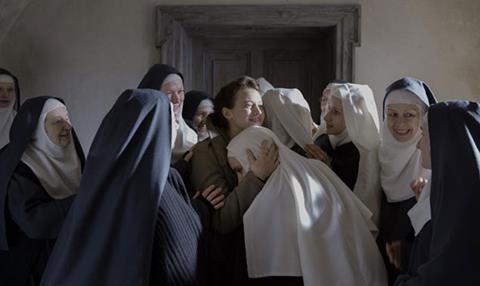 The 21st edition of the Colcoa French Film Festival will run April 24 to May 2 in 2017, organiser the Franco-American Cultural Fund has announced.
Dubbed the largest showcase of French films in the world by its organisers, a selection of some 70 French titles will be screened at the festival. The Colcoa awards will be announced on May 2.
Anne Fontaine's The Innocents, set in a Polish convent during World War Two, won the top Colcoa Audience Award at this year's nine-day edition which was attended by a record 25,000 spectators.
For the second year, the festival will also showcase a selection of French television titles including series and TV movies.
Colcoa is a joint initiative between the Franco-American Cultural Fund, a partnership of the Directors Guild of America (DGA), Motion Picture Association of America (MPAA), French cultural rights body SACEM and the Writers Guild of America West (WGA West) with the support of the French embassy, French writer and directors guild l'ARP, France's National Cinema Centre (CNC), TV France International and Unifrance.