Shanghai International Film Festival unveils 2016 line-up.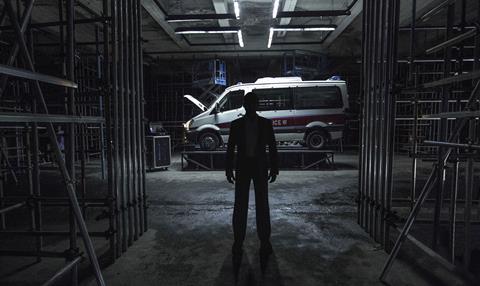 Scroll down for full list of awards
Longman Leung and Sunny Luk's Cold War 2 [pictured], the sequel to Edko Films' hit 2012 action thriller, will open this year's Shanghai International Film Festival (June 11-19).
Meanwhile, Werner Herzog's Salt And Fire, Bruce Beresford's Mr Church and Cao Baoping's Coke And Bull are among the films selected for the Golden Goblet Awards (see full list below).
As previously announced the competition jury is headed by Emir Kusturica and also includes Atom Egoyan, Daniele Luchetti, African filmmaker Abderrahmane Sissako (Timbuktu), Tibetan filmmaker Pema Tseden (Tharlo), Hong Kong actress Karena Lam and Chinese writer Yan Geling.
Japanese filmmaker Kazuo Hara will oversee a separate jury for documentaries, while Swiss animation director George Schwizgebel heads the jury for animated films.
SIFF also unveiled nominations in six categories for the Asian New Talent Awards, which has a jury headed by Hong Kong filmmaker Derek Yee (see nominations below).
Among other highlights, SIFF is working with the British Film Institute and British Council to present 'Shakespeare On Film', a series of adaptations of Shakespeare's works, celebrating the anniversary of 400 years of his death.
Other sections include a Panorama of Oscar-winning films, including Spotlight, The Big Short and The Danish Girl, tributes to Luchino Visconti, Andrei Tarkovsky and Woody Allen, and a retrspective of the work of late Hong Kong star Leslie Cheung.
Jackie Chan Action Movie Week returns with screenings of action films including Veteran, Sicario, Bus 657 and The Bodyguard.
Stars expected on the red carpet at the Shanghai Grand Theatre on June 11 include Ian McKellen, Bradley Cooper, Elizabeth Banks, Ang Lee, Wong Kar Wai and Jackie Chan.
GOLDEN GOBLET AWARDS
Coke And Bull, dir: Cao Baoping
De Lan, dir: Liu Jie
Flowers Of Evil, dir: Antti Jokinen
Forest, 4am, dir: Jan Jakub Kolski
Hanna's Sleeping Dogs, dir: Andreas Gruber
Hamog, dir: Ralston Jover
Hear The Silence, dir: Ed Ehrenberg
In Embryo, dir: Ulrich Thomsen
Mr. Church, dir: Bruce Beresford
The Projects, dir: Sakamoto Junji
Salt And Fire, dir: Werner Herzog
See You In Texas, dir: Vito Palmieri
Soul On A String, dir: Zhang Yang
Sound And Fury, dir: Hooman Seyadi
Documentary Film Finalists
The Girl Who Saved My Life, dir: Hogir Hirori
Mr. Gaga, dir: Tomer Heymann
Roof Of The World, dir: Cang Hairuo
We Are X, dir: Stephen Kijak
When Two Worlds Collide, dir: Heidi Brandenburg, Mathew Orzel
Animated Film Finalists
April And The Extraordinary World, dir: Christian Desmares, Franck Ekinci
Molly Monster, dir: Ted Sieger
Pat And Mat, dir: Marek Benes
Rock Dog, dir: Ash Brannon
Yokai Watch, dir: Takahashi Shigeruharu
ASIAN NEW TALENT AWARDS
Best Picture
Thithi (India)
One Night Only (China)
Hana's Miso Soup (Japan)
Land Of The Little People (Israel)
Detective Chinatown (China)
Best Director
Thithi, written and directed by Raam Reddy
Lost Daughter, directed by Yu Ji CHEN
Land Of The Little People, written and directed by Yaniv Berman
When Larry Met Mary, directed by Zhang WEN
My Heart Leaps Up, directed by Ziwei LIU
Best Screenplay
Absurd Accident, written by Yuhe LI
Land Of The Little People, written and directed by Yaniv Berman
Thithi, written and directed by Raam Reddy
What's In The Darkness, written and directed by Yichun WANG
Detective Chinatown, written by Sicheng CHEN
Best Cinematography
Coldness (Hamid Mehrafrouz)
Nirvana (Shan HE)
The Island Funeral (Puttinpong Aroonpheng)
Land Of The Little People (Rami Katzav)
The World Of Us (Jun-wo MIN and Ji-hyu KIM)
Best Actress
Nasrin Moradi (Coldness)
Xiaotong SU (What's In The Darkness)
Yi SUN (Pleasure.love)
Zijun LIN (Lost Daughter)
Soo-in CHOI (The World Of Us)
Best Actor
Yuto Nakajima (Pink And Grey)
Daizhen YING (Pleasure.love)
Hao Ran LIU (Detective Chinatown)
Sadra Daneshvar (Coldness)
Qin Yong (Nirvana)