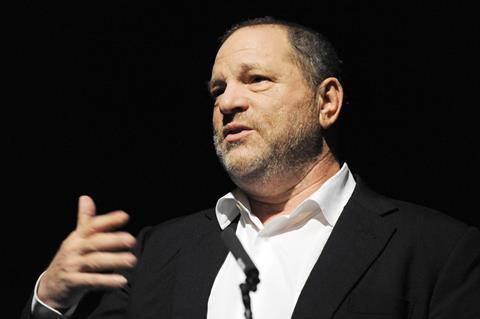 In a bizarre twist to the Harvey Weinstein scandal, New York columnist Taki Theodoracopulos on Friday (July 13) back-pedalled on an interview that ran in Spectator USA in which the disgraced former mogul claimed to have offered films roles in exchange for sex with women in the past.
In a statement issued later in the day Greek correspondent Theodoracopulos said he may have misrepresented Weinstein, who faces up to life imprisonment on sex offence charges.
"After 41 years as a Spectator columnist without a single retraction, I believe that I may have misrepresented Harvey Weinstein's conversation with me in New York last month," said Theodoracopulos.
"It was my mistake. We were discussing Hollywood and I may have misunderstood certain things about the methods of that place. I had nothing to do with the headline of my article and I hope I have not damaged his case. it was, after all, a social visit."
The headline on the Taki column read, "Harvey Weinstein: 'I offered acting jobs in exchange for sex, but so does everyone – they still do'".
Weinstein's omnipresent attorney Ben Brafman issued a statement of his own. "I was present for the conversation; it was not an interview, but a social meeting between old friends.
"Harvey and Taki did not discuss the case, nor would I allow him to. They talked about old Hollywood and the contrast to European culture, and I think Taki sees Harvey in that older light. Mr. Weinstein never said anything about trading movie roles for sexual favors. You have my word that Harvey did not say that."
Weinstein has been accused by more than 80 women of sexual impropriety ranging from harassment to rape and denies "unequivocally" any non-consensual sex.