The production, financing and sales company will introduce buyers in Berlin next month to the film about the celebrated shoe designer.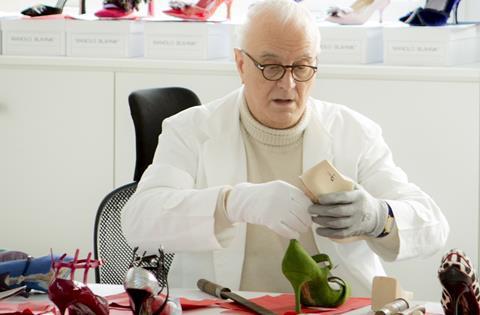 Michael Roberts will direct Manolo (The Boy Who Made Shoes For Lizards). Nevision Studios One Limited produces and James Cabourne, Tiggy Maconochie, and Anne Morrison are on board as executive producers.
Content represents worldwide sales to the film about Blahnik, the contemporary fashion industry icon whose shoes are known simply as Manolos and were turned into a global brand by the TV series Sex And The City.
Production is underway on the film, which will feature the likes of Anna Wintour, Paloma Picasso, Iman, Rihanna, Naomi Campbell, David Bailey, and Isaac Mizrahi.
"Having known Manolo for over 30 years, I can say he is a multifaceted intellectual and romantic whose engaging mind and ingenious work is made for entertaining cinema," said Roberts.
Content president of Film Jamie Carmichael said: "Manolo Blahnik is fashion royalty and the king of his craft. He also happens to be a wonderfully colourful and fascinating man, with a unique world view.

"Michael Roberts is a director with unparalleled access and understanding of the fashion world and the combination of both these golden elements will make for fabulous and fascinating cinema."
The Content sales slate includes sci-fi Higher Power from producer Lorenzo di Bonaventura, dramedy Youth In Oregon starring Christina Applegate, and supernatural horror Don't Knock Twice from Caradog James, the director of The Machine.