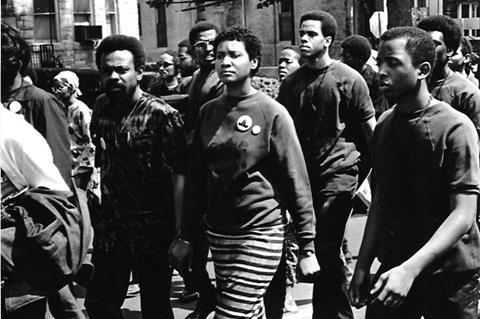 Corinth Films has acquired US rights to documentary Why Is We Americans? by Israeli director Udi Aloni of Berlina Panorama audience award and Tribeca international narrative feature competition winner Junction 48.
Lauryn Hill and Oren Moverman served as executive producers on the film which explores the Civil Rights activism of the Baraka family from Newark, New Jersey. Their tempestuous history stems from the Newark Rebellion of 1967 to present day and encompasses murder, activism, art and politics. Aloni and emerging director Ayana Stafford-Morris co-directed.
Why Is We Americans? will receive its festival screening at the 25th American Black Film Festival in November prior to its US theatrical release in January and releases on home entertainment and digital platforms.
Executive producers include Jon Rubinstein of Authentic Talent and Literary Management, Randall Wallace of the Wallace Foundation, Moshe Edery of United King Films, Kiburi Tucker, Idith Meshulam and Ben Korman, with Motto Pictures' Julie Goldman and Christopher Clements serving as consulting producers.
Corinth Films EVP John Poole Jr. and Udi Aloni, who is head of the production company Newark Doc, announced the acquisition brokered by Corinth's Sasha Korbut.
"Given the state of our country, Why Is We Americans? couldn't be any more timely," said Poole Jr. "Udi and Ayana's powerful and compelling documentary would be a vital story to tell at any point in time, but it's even more essential in today's world, and we're thrilled that we're able to share it with North American audiences this year."
Stafford-Morris added, "In the midst of this pandemic, black lives are still vulnerable. The legacy of Amiri Baraka goes further and deeper than the black counterculture of the 60s, and his revolutionary ideas continue to manifest themselves into society today. I'm excited to share our art that is a love letter to my community and to my people."
Moverman said the film was a "call to arms" and added it was "not only a portrait of American revolutionaries, it is also revolutionary documentary making, and I couldn't be more proud to be a part of it".
Junction 48 won its awards at Berlin and Tribeca in 2016.