Seville International to begin sales on It's Only The End Of The World at Cannes; MK2 to handle in France.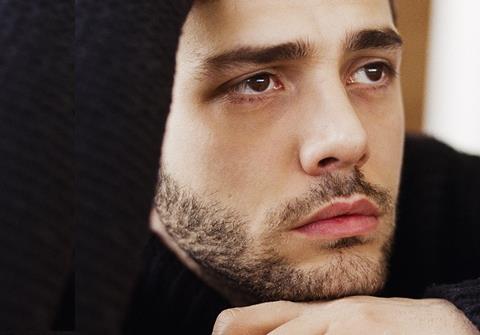 Xavier Dolan is to begin filming It's Only The End Of the World (Juste La Fin Du Monde) next month with a starry cast that includes Marion Cotillard, Léa Seydoux, Vincent Cassel, Nathalie Baye, and Gaspard Ulliel.
It was anticipated that Dolan's next feature would be The Death And Life Of John F. Donovan, starring Jessica Chastain, but Seville International has announced that the Canadian writer-director will begin shooting It's Only The End Of The World at the end of May, after his jury duties at the Cannes Film Festival (May 13-24).
With sales of the film set to kick off in Cannes, Seville International will handle international sales of the film in all media around the world, excluding France where the film is being handled by MK2 and distributed by Diaphana/MK2.
Speaking about his star-studdeed cast, Dolan said: "It is my utmost priority and most visceral passion to work with inspiring talent on set and not only direct them, but, as an actor-director, act with and through them, even from the other side of the mirror.
"To reunite them has been a jigsaw puzzle of the highest Byzantine complexity but I'd honestly kill to be in a room with those five extraordinary, creative individuals."
The film is based on a play by Jean-Luc Lagarce of the same name. After 12 years of absence, a writer goes back to his hometown, planning on announcing his upcoming death to his family. As resentment soon rewrites the course of the afternoon, fits and feuds unfold, fuelled by loneliness and doubt, while all attempts of empathy are sabotaged by people's incapacity to listen, and love.
Speaking about scheduling his next three projects, which also includes Dononvan, Dolan said: ""Anne Dorval had brought the beautiful play from Jean-Luc Lagarce to my attention many years ago, but the time didn't seem right back then and it ended in the "long-term drawer".
"The shooting for John F. Donovan has gotten me really excited but it's not going before next fall, and I want to be on the ground again before we power the Donovan machine.
"I thought It's Only The End Of The World could very well bridge the genre chasm between Mommy and John F.
"It's the second time I'm adapting a play and I have to admit that so far, for me, novels and plays have been the regal road to screenwriting. I love adaptations and they challenge me in a different way. It's humbling to translate someone's world, someone's intimate creation to the screen. It's a big responsibility. And it's a risk. So that's all very, very inspiring."
Producers are Sons of Manual's Nancy Grant and Xavier Dolan and MK2's Nathanaël Karmitz along with Sylvain Corbeil.
Through support from Telefilm Canada, It's Only The End Of The World is a Canada-France coproduction. eOne and Les Films Séville have confirmed that they will directly distribute the film throughout Canada and Québec.