You Were Never Really Here made a strong bow on the final edition of the Cannes grid.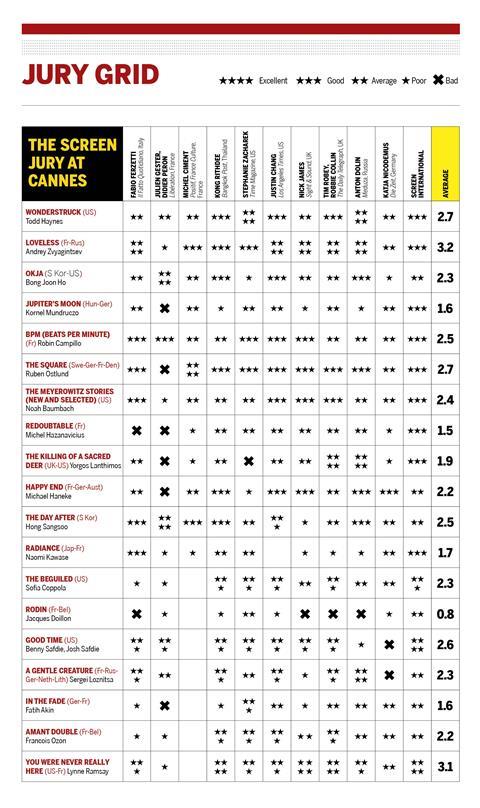 Lynne Ramsay's You Were Never Really Here shone on the final day of Screen's 2017 Cannes jury grid, which aggregates scores for all of the festival's Competition titles from a pool of 11 critics.
The Joaquin Phoenix-starrer received four maximum four-star ratings and garnered an impressive overall score of 3.1.
However, with one score yet to be counted, the film has been unable to dethrone the early pacesetter Loveless, which has managed to retain its crown right through to the end of this year's jury grid.
If You Were Never Really Here receives a final maximum four-star rating from the remaining critic, it would match Loveless on its score of 3.2, anything less and Andrey Zvyagintsev's film will be confirmed as this year's winner.
Of the final day's other new debutants, Francois Ozon's Amant Double received the higher aggregate rating of 2.2. That places it roughly mid-pack on this year's grid.
Faith Akin's In The Fade was less successful, averaging 1.6 from the critics. That put it below Naomi Kawase's Radiance, but comfortably ahead of bottom-placed Rodin on 0.8.
Once all of the missing scores have been collected, a finalised version of the 2017 Cannes jury grid will be published on Screen next week.