French-born pianist and composer Laurant Courbier has won the second International Film Music Competition at the Zurich Film Festival.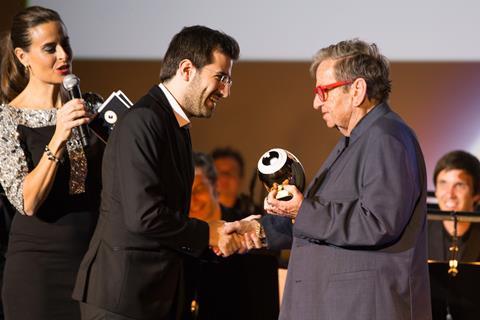 Courbier received the Golden Eye prize for best international film music of 2013. The award comes with a prize of $11,000 (CHF10,000).
The other finalists were Aaron Kenny (Australia), Felipe Senna (Brazil), Jan Torkewitz (Germany) and Nathan Stornetta (Switzerland).
Entrants had written a score for Matthew Savage's short film Reign of Death.
Savage was one the jurors, alongside singer and actor Carlos Leal, band leader Pepe Lienhard, filmmaker Rolf Lyssy, composer and musician Peter Scherer and composer Peter Thomas.
The award ceremony was part of a film music concert in Zurich.
The competition is a collaboration between the Zurich Film Festival and the Forum Filmmusik.