EXCLUSIVE: 45 Years backer promotes Caroline Cooper Charles.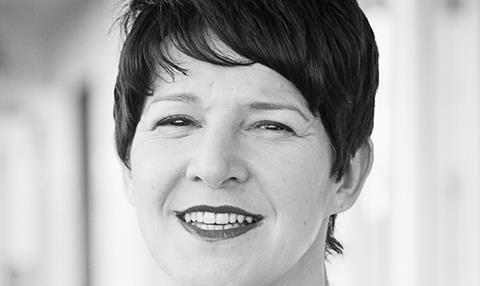 Caroline Cooper Charles, previously Creative England's senior film enterprise executive and head of creative development at Warp X, has been appointed the organisation's new head of film.
Creative England is responsible for film initiatives iFeatures and iShorts, and has backed features including Notes On Blindness, 45 Years, ORION: The Man Who Would Be King and Burn, Burn, Burn.
During her time at Creative England Cooper Charles has led a bespoke support programme for film companies in England and previously worked across talent development strategy in the regions.
She is also CEO at production outfit Universal Spirits, producer of Jane Linfoot's The Incident.
Prior to launching Universal Spirits Charles was head of creative development at Warp X where she was responsible for a slate of low-budget features including the cat-and-mouse thriller Hush, kaleidoscopic music documentary All Tomorrow's Parties and road-trip comedy Bunny And The Bull.
As executive producer Cooper's credits include Xiaolu Guo's She, A Chinese, winner of the Golden Leopard for best film at Locarno Film Festival 2009 and Andrea Arnold's Oscar-winning short Wasp.
She also served one year as director of the Sheffield International Documentary Festival.
As first reported by Screen, this summer Creative England appointed Solomon Nwabueze as director of content.
Cooper Charles said: "It's a fantastically exciting time to be taking the helm of the Creative England film team. Working with talent across the whole of England presents a real multiplicity of ideas and perspectives which enrich our storytelling culture. Recent successes such as 45 Years show that audiences are thirsty for films that reflect this broader landscape of life and I can't wait to get started bringing more of these stories to the screen."
Caroline Norbury MBE, CEO of Creative England, said: "We are thrilled that Caroline has accepted the role, and know that her expertise and passion for independent film will drive the team here at Creative England to discover, nurture and champion talent more than ever before."