A total of $45m in grants were awarded to the UK's creative sector across 2014-15.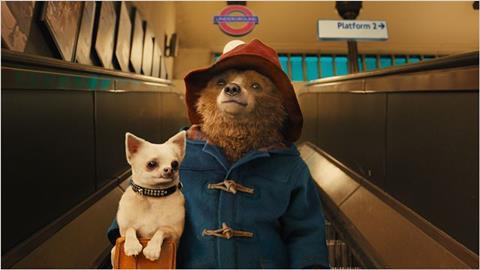 Creative Europe, the initiative launched by the European Commission, has detailed the grants it has awarded to the UK throughout its first two years in existence.
A total of $44.6m (€40m) has been granted to 230 UK-based cultural and creative companies during that time, with $31.8m (€28.5m) invested in the audio-visual sector across film, TV and video games via the initiative's MEDIA sub-programme.
UK-based distributors received $1.3m (€1.2m) to release 31 European films in the UK in 14-15, supporting the releases of Ida, Son Of Saul, Force Majeure and Two Days, One Night.
The programme also supported the distribution of 84 British Films in other European countries to the tune of $13.9m (€12.5m), including Pride, Amy and Paddington [pictured].
There were 53 UK cinemas in the Europa Cinemas network that received a total of $527k (€473k) across the first two years, while two UK film festivals (Leeds International Film Festival and Bristol's Encounters Short Film and Animation Festival) received $157k (€141k).
There were 11 UK-based industry training initiatives that benefited from $2.6m (€2.3m) of support, including Doc/Fest's Meetmarket, the NFTS's Inside Pictures and Film London's Production Finance Market.
Elsewhere, $6.6m (€5.9m) was awarded to UK television companies to help co-finance international animation, documentary and drama programmes.
Creative Europe launched in 2014 with a budget of $1.63bn (€1.46bn) and a remit to support the cultural, creative and audio-visual sectors across Europe until 2020.