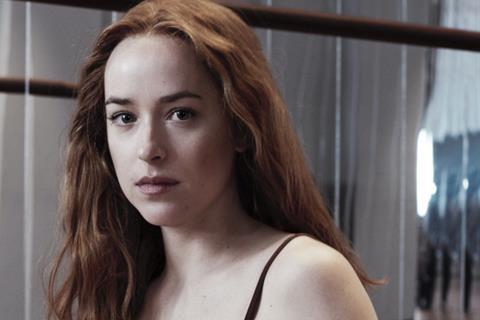 Dakota Johnson (Fifty Shades franchise, Suspiria) will star for Netflix and MRC Film in Jane Austen adaptation Persuasion, the companies announced on Tuesday (April 20).
Carrie Cracknell, who directed Jake Gyllenhaal and Tom Sturridge to Tony nominations last year in Sea Wall/ A Life On Broadway, will make her feature directing debut.
Ron Bass and Alice Victoria Winslow adapted the screenplay into a modern take on Austen's final novel about Anne Elliot, whose family faces bankruptcy and faces a dilemma when old flame Frederick Wentworth comes back into her life.
Andrew Lazar and Christina Weiss Lurie are producing and executive producers are Elizabeth Cantillon via her untitled MRC Film romance label, Michael Constable, and David Fliegel.
Johnson recently starred in the drama Our Friend, and will next be seen in Maggie Gyllenhaal's Elena Ferrante adaptation The Lost Daughter, and Stephanie Allynne and Tig Notaro's Am I Ok?
MRC Film's development features include the adaptation of 28 Summers; Photos Of You; and Rebecca Raisin's Rosie's Travelling Tea Shop.
The company recently announced The Mothership starring Halle Berry, which is also with Netflix, and most recently partnered with Lionsgate on Rian Johnson's Knives Out, and The Lovebirds starring Kumail Nanjiani and Issa Rae with Netflix.