Henrik Bo Nielsen has been in the role since 2007.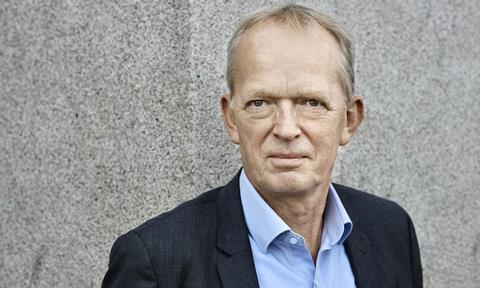 Danish Film Institute CEO Henrik Bo Nielsen is stepping down from his role after 10 years.
He will leave in early autumn, with DFI VP Claus Ladegaard named by the company's board as interim CEO until a permanent replacement is found.
Nielsen will be taking up a new post as CEO of the museum group ROMU.
During his tenure, the DFI has backed a series of films that have had success on the festival circuit and at international awards, including recent Oscar nominees A War and The Hunt.
"It has been an incredible 10 years," Nielsen said. "A great number of results have been achieved, both for the Film Institute and for Danish film.
"I am proud to have had the opportunity to lead the Film Institute during a period of great change from the analogue to the digital reality.
"We have gone from a relatively few subsidy schemes to covering almost the full range of visual narratives. The DFI's activities in education, research, museum-work and digital storage have likewise seen great change.
"A number of conditions regarding the operating economy, the organisation and a major project of digitising the film heritage are now well underway, and so it is with a fairly easy conscience that I let myself be tempted by new assignments as museum director of ROMU."
Anders Kronborg, chairperson of the Danish Film Institute's Board, added: "It is with regret that I received the notice that Henrik Bo Nielsen is resigning as CEO.
"The Danish Film Institute, both as a cultural institution and a management authority, has to say goodbye to a very competent executive.
"Danish film is constantly evolving – artistically, technologically, audience-wise and business-wise – and Henrik Bo Nielsen has delivered an impressive performance in a time of significant challenges.
"A new film agreement needs to be worked out over the next year or so, and we will be missing Henrik's perspective and experience. But the process is securely underway, and I look forward to working with the Board, the Management, the Film Institute, the industry and others to create the best possible framework for Danish film culture and visual narratives going forward."