Hella Joof's Happy Ending, the Danish comedy described as the 'Nordic Best Exotic Marigold Hotel', has racked up further territory deals following its local release in Denmark and Norway.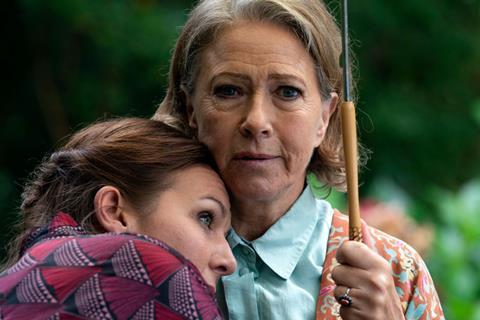 German sales outfit M-Appeal has licensed the film to Palace Films for Australia, Camino Film for Germany and Austria, and ADS Service for Hungary. HBO Europe has bought pay-TV rights for 14 countries in Central, Eastern and South Eastern Europe.
The film follows a woman who has been waiting for her workaholic husband to retire so they can enjoy the autumn of their lives together travelling the world. When the wife discovers the husband has invested all of their savings in an Austrian vineyard, the pair split up, setting out on separate journeys.
Happy End has garnered 140,000 admissions to date in Denmark.
The international deals come in advance of the feature's international premiere at the Moscow International Film Festival in an out of competition slot.
M-Appeal has also closed new deals on another title on its slate, Israeli director Michal Aviad's sexual harassment drama, Working Woman. The film has gone to China (Hualu Media), Brazil (where Pagu Pictures will give it a theatrical release) and to South Africa (M-Net).
The new deals follow on from sales already concluded to North America (Zeitgeist/Kino Lorber), France (KMBO) and various smaller territories. The film had its world premiere at Jerusalem Film Festival 2018, and its international premiere at Toronto (TIFF) last autumn.
"[The film] is perfect for female audiences and fits well to our editorial line," said Thomas Reisser, managing director of Camino Film.
Admissions of Happy Ending in Denmark are currently at 140,000 (for comparison, Lars Von Trier's The House That Jack Built is around 30,000).