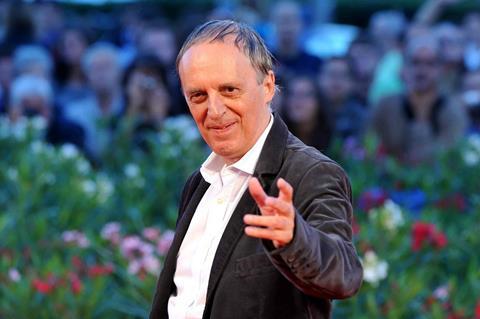 Publispei, one of Italy's oldest television companies, and Wild Bunch's newly created BIM Production are teaming with Italian gothic horror maestro Dario Argento on TV drama series Longinus.
Billed as a thriller "suspended between reality and supernatural", the show will take place between the French Alps of Grenoble and the Italian city of Siena in Tuscany, during the world famous Palio horse race.
"Mysterious murders, suspense and unexpected revelations, esoteric elements and ancient enigmas will follow one another," partners Publispei and BIM Production said of the project in a joint statement.
It is the first production to be announced by Wild Bunch's recently unveiled Italian production arm, Bim Production.
The new entity, created in partnership with respected TV executive Riccardo Russo and chaired by Bim Distribution chief Antonio Medici, was announced earlier this week.
Rome-based Publispei is headed by Verdiana Bixio, who took over from her late father Carlo Andrea Bixio, who was a driving force at the company after joining it as a joint co-partner in 1980.
It is best known in Italy for popular series like Un Medico in Famiglia and I Cesaroni, and also produced Argento's TV film Do You Like Hitchcock?
Although feted for cinematic horror thrillers such as Suspiria and The Stendhal Syndrome, Argento is no stranger to TV. He previously directed episodes of Mick Garris's Masters Of Horror show, which also drew filmmakers like John Carpenter and Joe Dante, as well as the 1970s anthology series Doors Into Darkness.
Longinus marks Argento's first foray, however, into a high-end, solo-directed drama series.