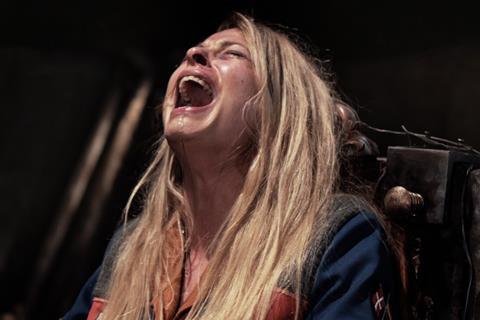 UK sales agent Jinga Films has closed deals in several territories for Soren Juul Petersen's award-winning dark-web horror Finale.
Alamode have acquired all rights for Germany, Austria and Switzerland, Ten Letters have acquired for Russia and CIS, Hark & Company for Japan and MovieCloud for Taiwan.
In the film, Anne Bergfeld and Karin Michelsen star as two gas station attendants who unwittingly become the stars of a terrifying show streamed live on the dark web. Held captive by a sadistic ringmaster, their survival instincts are stretched to the limit as an unseen audience decide their fate.
Jinga Films has also added three new genre films to its AFM slate: Pablo Pares' I Am Toxic, black comedy horror The Curse Of Valburga directed by Tomaz Gorki, and psychological thriller Sadistic Intentions, directed by Eric Pennycoff.