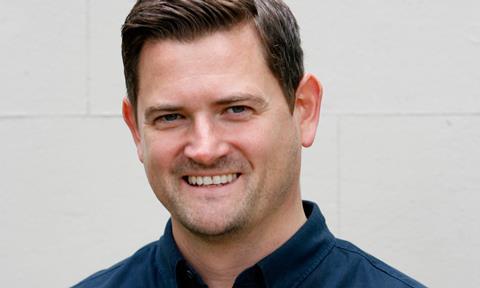 Dave Bishop has been CEO of London-based sales, production and financing agency Protagonist Pictures for five years but Cannes 2022 is just his third time on the Croisette in the top role. Two years of the Covid-19 pandemic have kept Bishop mostly in the UK and reliant on Zoom.
The squeeze on talent has been a particular test. "We've spent a lot of time building relationships with [US] agents, managers and financiers," says Bishop. "What's been frustrating over the past couple of years is not being able to travel to the US. We've had to work harder to spend more time talking to people on calls and Zooms to continue to establish those relationships."
Back in Cannes with a full team for the first time since 2019, Protagonist has a new office on the Croisette and two films playing across the festival: War Pony, a drama co-directed by Gina Gammell and Riley Keough, playing in Un Certain Regard, and Mark Jenkin's psychological thriller Enys Men in Directors' Fortnight.
Among its market titles, Protagonist is screening footage from projects including Maximilian Erlenwein's survival thriller The Dive, while the company launched two highly commercial presales titles heading into the market: Raymond De Felitta comedy Artist In Residence starring Diane Keaton, Andy Garcia and Josh Hutcherson, and drama Wild Four O'Clocks, directed by Peter Craig and led by Michelle Pfeiffer.
Bishop stepped up to CEO from head of worldwide acquisitions taking over from Mike Goodridge. Bishop previously held posts at Sony and Revolver Entertainment. His tenure has covered a period of accelerated change for the industry. "Competition for the titles and talent, theatrical distribution trying to return to its full pre-pandemic levels, the ever-growing influence and dominance of SVOD [subscription video on demand] and rise of high-quality television has had a fundamental impact on what we do – the challenges are numerous," he says.
In the last year Protagonist has forged partnerships with German production outfit Augenschein, and Madrid-based Mogambo as part of its move into development and executive production. The development department is headed up by Len Rowles, with Luane Gauer as head of acquisitions, and recent hire Alice Vail from Number 9 Films as creative executive.
"We're going to look to form more relationships with people we can work with on an ongoing basis, and so we can move faster and come onto projects even earlier," says Bishop. "Working with like-minded companies around the world is going to be key to our ongoing growth and expansion."