STX International president David Kosse has named his first big hire, bringing in the distribution specialist and former sales director for Universal Pictures UK and Eire.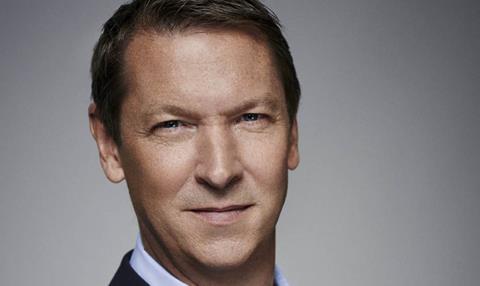 As the UK managing director of STX's international division, Leyshon will report to Kosse, with whom he served at Universal and Momentum Pictures.
He will oversee sales and distribution of STX content and orchestrate theatrical and multi-platform releases. Top of the in-tray will be Nash Edgerton's untitled action comedy that STX and Amazon Studios are co-financing.
STX launched international sales in Cannes on the film, which stars David Oyelowo, Joel Edgerton, Amanda Seyfried, Charlize Theron, Thandie Newton, Yul Vasquez and Sharlto Copley.

"I've known and worked with Andy for 15 years across two companies," said Kosse. "He has great taste and a fantastic knowledge of the UK market, and he knows how to handle all types of films. I'm tremendously excited that he is joining us and helping build our new distribution business here in London."
Leyshon has planned more than 230 releases, including 52 titles that debuted at number one in the UK and 38 that earned more than £10m each, among them Jurassic World, Mamma Mia and Les Miserables plus the Fast & Furious and Despicable Me franchises.
Under his leadership, the UK was Universal's leading international territory on numerous occasions and generated more than £100m for ten consecutive years.
From 2000 to 2006, Leyshon also held senior sales position at Momentum Pictures.