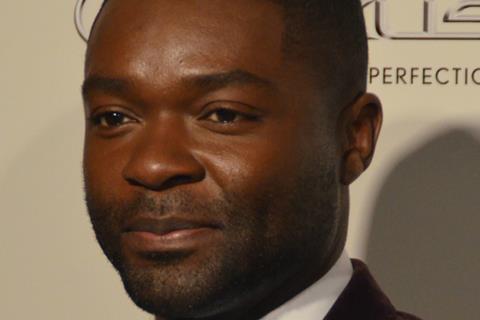 British actor David Oyelowo told a group video conversation hosted by Oprah Winfrey on YouTube that Americans need to repent for the "original sin" of white privilege that is "baked into this country".
The Selma star was responding to opening remarks by Winfrey in the second instalment of the OWN TV special Where Do We Go From Here? that posted on Wednesday (June 10).
The conversation followed waves of protests in the US and across the world against police brutality, sparked by the killing of George Floyd by now former Minneapolis police officer Derek Chauvin who knelt on his neck for close to nine minutes.
In the same session Selma director Ava DuVernay explained why she launched The Law Enforcement Accountability Project for artists to hold police officers to account.
Kicking off the conversation with black thought leaders, Winfrey declared, "Our country is at a moment of reckoning right now", and invited speakers to address the notion of privilege.
"It's seeming like we as black people are somehow the problem to be solved," said Oyelowo. "What is also not being acknowledged is that baked into the inception, the foundation of America as a country is this white privilege. We were stolen from a continent and brought here and that knee on the neck started there, but also, foundationally, America was built with a knee on the neck of the Native Americans. It happened to the Mexicans as well."
He added, "There is a sin baked into this country and how it was built… I want to go to a spiritual place. One of my asks is can we reach a consensus that this country needs to repent. It needs to repent of that sin."
Oyelowo said he had white people calling him in tears, and went on to say, "You need to gather with your fellow white people, recognise that you are beneficiaries of this sin, you need to repent of it… in order for there to be salvation beyond that."
Asked by Winfrey what people needed to repent of, Oyelowo, who took part in a Screen Talks webinar last week, replied: "Repent of the original sin and what I mean by that is this privilege is baked into everything."
Later DuVernay explained why the May 25 killing of Floyd had had such an impact on her even though she has spent many hours reviewing surveillance footage and racist imagery while making films like The 13th, Selma, and When They See Us.
"I could see both faces [Floyd and Chauvin] in the frame clearly looking at the camera and I could see that officer… clearly. I usually don't see the officer – the officer is behind a bodycam or fuzzy surveillance footage.
"Just seeing that officer's face and then knowing his name and holding him accountable, my witnessing who he was is something that's been missing, so we started something called The Law Enforcement Accountability Project – LEAPaction.org.
"We're going to use narrative change to tell the stories and amplify the identification of cops who kill black people." She added, "Police unions aren't holding them accountable, courts aren't holding them accountable – the power lies with the people so we're going to hold them accountable."