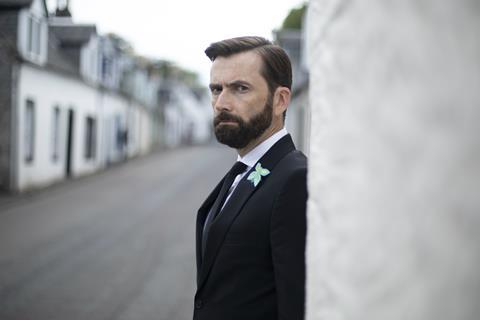 Acorn TV, the North American streaming service specialising in British and international television, has acquired exclusive North American rights to UK miniseries hit Deadwater Fell.
The four-part drama starring David Tennant, which just began its UK run on Channel 4, is produced by Kudos and was picked up from Endemol Shine International (ESI), the sales arm of Kudos parent Endemol Shine Group. The show will get its US premiere as an Acorn TV Original in April.
Created and written by Daisy Coulam and directed by Lynsey Miller, Deadwater Fell is set in a small Scottish community torn apart when a seemingly perfect family is murdered by someone they know and trust.
Owned by AMC Networks, Acorn has more than a million subscribers in the US and Canada. Commissioned series set to join the service's line-up this year include Irish mystery series Dead Still, British mystery Agatha Raisin, Irish comedy drama The South Westerlies, and New Zealand thriller The Sounds.
Acorn/AMC senior vice-president of programming Don Klees commented: "Acorn TV is thrilled to partner again with our friends at Endemol Shine International on another high-quality British production. Featuring an incredible ensemble cast led by David Tennant and Cush Jumbo, Deadwater Fell is an excellent addition to our Acorn TV Original lineup with its beautiful Scottish setting and a gripping script that will keep viewers on the edge of their seats as new revelations arise."
Endemol Shine International executive vice-president of sales and acquisitions Matt Creasey added: "ESI looks forward to continuing their relationship with AMC's Acorn TV with another stellar UK production. With its superbly written scripts and intriguing characters, Deadwater Fell is a suspenseful crime drama that will captivate American audiences."