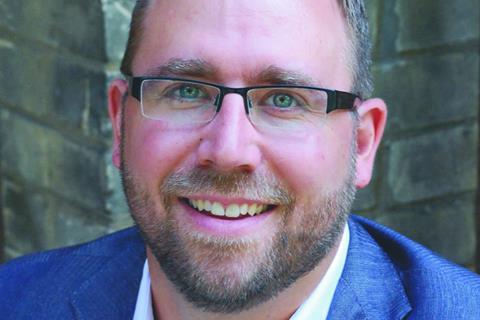 Toronto-based DDI has picked up worldwide sales rights to supernatural horror The Cleansing Hour and will launch sales at the Toronto International Film Festival (TIFF) next week.
CEO Jason Moring (pictured) and his team will introduce buyers to the feature about millennial entrepreneurs who get tormented by a demon during a live webcast.
When the evil spirit possesses the fiancée of one of the men, it forces them to expose dark secrets. Ryan Guzman, Kyle Gallner and Alix Angelis star
The Cleansing Hour is currently in post-production and marks the feature directorial debut of Damien LeVeck, who co-wrote the screenplay with Aaron Horwitz and directed the short film upon which the feature is based.
Shirit Bradley, Dan Clifton, Natalie LeVeck and Damien LeVeck from Skubalon Entertainment are producing.
"This an unnerving story that taps into a lot of contemporary issues around technology, voyeurism and the lengths people will go to for online fame," said Moring.
DDI's 2018 TIFF line-up includes A Violent Separation starring Brenton Thwaites, Think Like A Dog with Josh Duhamel and Megan Fox, Sometimes, Always, Never starring Bill Nighy, Becoming with Toby Kebbell, Penelope Mitchell, and Jason Patric, and Nostalgia with Jon Hamm, Catherine Keener, Ellen Burstyn, Bruce Dern, Amber Tamblyn, Nick Offerman, Patton Oswalt, and Jon Ortiz.