The subversive superhero blockbuster generated eight times as much online activity as Zoolander 2.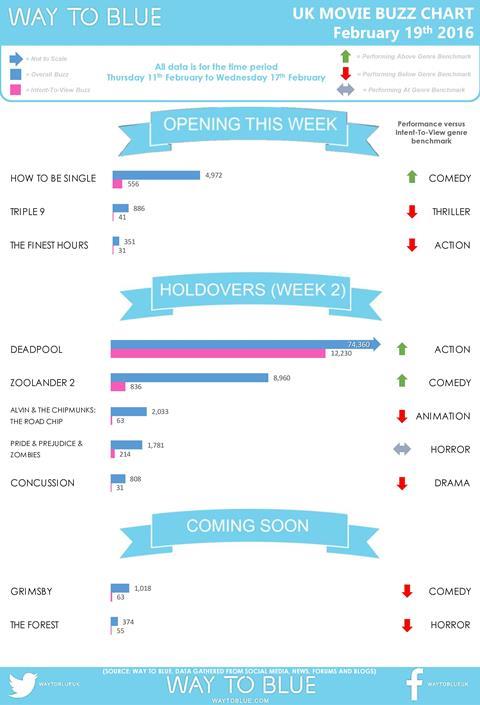 R-rated superhero movie Deadpool has held the lead in the UK buzz chart, generating eight times more online mentions than the second place film, according to analysis firm Way To Blue.
The action film starring Ryan Reynolds, released on Feb 10, picked up more than 74,000 comments across social media, news, forums and blogs from Feb 11-17.
Of those, 16.4% expressed 'intent to view', meaning they would look to convert comments into cinema tickets.
It was leagues ahead of Zoolander 2, Ben Stiller's poorly-received comedy sequel that drew close to 9,000 comments, with just 9.3% of those expressing intent to view.
In third was Rebel Wilson-Dakota Johnson comedy How To Be Single, which drew close to 5,000 comments while Alvin & The Chipmunks: The Road Chip genearted more than 2,000 mentions, edging out period-horror mash-up Pride & Prejudice & Zombines, which came close to 1,800 comments.