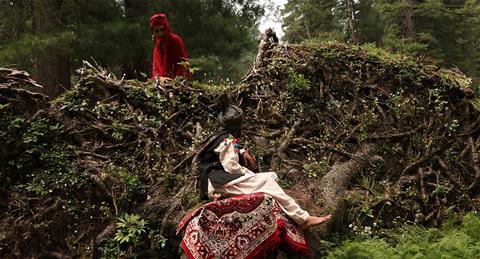 New US distribution companies Deaf Crocodile and Gratitude Films have picked up two Indian arthouse titles – The Shepherdess And The Seven Songs and The Village House – as their first acquisitions in a move to bring world cinema and restorations to North American audiences.
Separately, Deaf Crocodile is also working on a 4K restoration of John Carpenter's Assault On Precinct 13, in collaboration with the film's executive producer Joseph Kaufman, which it plans to release theatrically in early 2022 following a festival premiere.
Deaf Crocodile is founded by former American Cinematheque general manager and Cinelicious Pics founder Dennis Bartok and restoration specialist Craig Rogers, while Gratitude Films is founded by US and Mumbai-based programmer and producer Anu Rangachar.
"We all share a mutual passion for bringing emerging new voices from around the globe to US audiences," said Bartok.
Pushpendra Singh's The Shepherdess And The Seven Songs, set in the disputed territory of Jammu and Kashmir in north-western India, follows an independent young bride who marries into a tribe of traditional herders.
The debut feature from 23-year old writer-director Achal Mishra, The Village House revolves around a large extended Indian family over several decades as they gather at the matriarch's rural home.
Deaf Crocodile and Gratitude Films will roll out their first co-presentations theatrically and digitally from autumn 2021. The two companies will handle North American distribution for The Shepherdess And The Seven Songs and world distribution outside of India for The Village House.
Rangachar recently co-produced Arun Karthick's Nasir, which won the NETPAC Award for Best Asian Feature at Rotterdam in 2020 and later screened at AFI Fest and New Directors/New Films in New York. Her next project as co-producer is Berlinale Talents alumni Dominic Sangma's Rapture, which has received support from the Hubert Bals Fund and Visions Sud Est.
"I became aware of the huge gap in the US arthouse distribution circuit for Indian independent cinema and was looking for the right collaborators," said Rangachar. "I have known Dennis Bartok for a long time now and always marvelled at his deep knowledge of Indian Cinema."