A viral video of a 'devil baby' helped generate significant buzz for horror movie Devil's Due.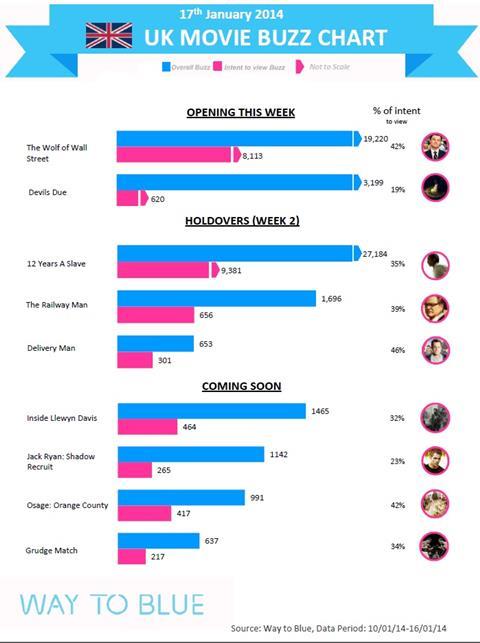 The footage of a radio-controlled baby scaring people on the streets of New York has been seen by more than 30 million people on YouTube and generated major buzz in the UK on social networks, as seen in the chart generated by Way to Blue. However, this did not translate into buzz for "intent to view" Devil's Due. The box office may tell a different story after its release in the UK this weekend.
The Wolf of Wall Street created the most buzz for films opening this weekend but 12 Years a Slave continued to lead the rankings as it entered its second week in UK cinemas.
The Coens Inside Llewyn Davis edged out Jack Ryan: Shadow Recruit of films coming soon.
For an explanation of the Way to Blue chart and its methodology, which tracks 'overall buzz' and important 'intent to view' buzz, click here.
To view the chart in pdf format click here.