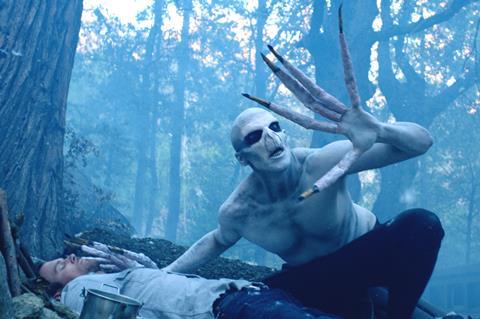 UK genre sales outfit Devilworks has added to its Cannes slate with the addition of six titles, all of which will make their market premieres at the French festival.
The company will handle world sales rights on supernatural horror The Axiom, starring William Kircher (The Hobbit franchise). The film, written and directed by Nicholas Woods, follows a woman who travel into a forest in search of her missing sister – once there, she discovers that she has entered a multi-dimensional world full of monsters.
World rights have also been secured for UK sci-fi horror Canaries, from writer-director Peter Stray. Set in the Welsh Valleys, the film follows a group of friends who must fight an invasion force of time-travelling aliens. It stars Robert Pugh (Game Of Thrones) and Hannah Daniel (Hinterland).
Devilworks has also added supernatural horror-comedy The Restaurant. Set in New York, the film tells the story of a manager of an Italian eatery who feeds undesirables to a demon in his restaurant's basement. It was written and directed by Eric Ford-Holevinski and executive produced by Kris Maxx.
The company has also taken international rights to Christmas horror Sick For Toys from director David Del Rio and co-writers Justin Xavier and James Andrew Oster. The film follows an unsuspecting man who, after being invited to Christmas dinner with a beautiful stranger, realises that his date and her oddball brother are not what they seem. Executive producers are Jon Paul Burkhart and David Gunning, who also co-star.
International rights have also been secured for thriller Strange Nature from writer-director Jim Ojala. Stephen Tobolowsky (Groundhog Day) and Tiffany Shepis (Victor Crowley) star in the story of a young mother who investigates a terrifying natural phenomenon.
Rounding out the slate is Troll Inc, a feature documentary about the subject of internet trolling. Directed, produced and edited by George Russell, the film follows a noted internet troll, Andrew Auernheimer, who sets out to take on corporate America.