Sci-fi thriller sold into Asia and Europe on top of deals for Discopath, The Maid's Room and Devil May Call.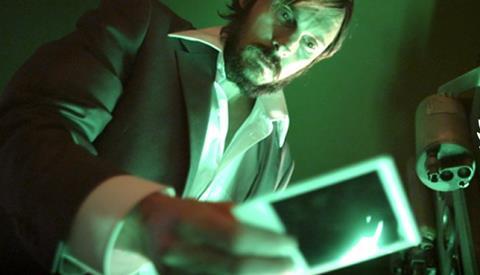 Genre specialist Devilworks has secured sales of sci-fi thriller Time Lapse, following its screening at Montreal's Fantasia International Film Festival last week.
The film, directed by Bradley King, has been sold to Japan (Astronaut Films/AT Entertainment) and Turkey (Sinema TV Yayincilik ve Produksiyon A.S). Deals are currently in negotiation for the UK, Germany, Austria, Switzerland, Australia and New Zealand.
The story centres on three friends who discover a mysterious machine that takes pictures 24 hours into the future and conspire to use it for personal gain, until disturbing and dangerous images begin to develop.
Devilworks recently sold horror film Discopath, to Metrodome for UK, and multiple deals with Mad Dimension for Germany, Austria, Switzerland and Mandala Films for Australia and New Zealand.
Italia Film in Middle East has acquired rights for thriller The Maid's Room, which is to be released by Palladin in US cinemas on Aug 8, as well as closing a deal in UK with 4Digital Media for Devil May Call, starring Tyler Mane.