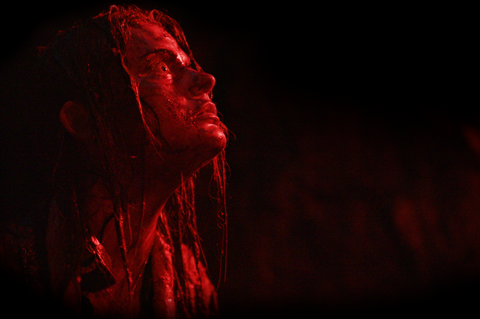 The Asylum has bought North American rights to supernatural horror The Young Cannibals from UK-based genre sales outfit Devilworks.
The company will release the film on platforms including iTunes and Amazon, as well as on-demand and with major cable partners, day and date on October 1.
The film will have its international premiere in competition in the Dark Visions section at Madrid's Nocturna Fantastic Film Festival in October.
Written and directed by Kris Carr and Sam Fowler, The Young Cannibals tells the story of a group of friends on a camping weekend who are tricked into eating burgers made of human flesh and end up summoning a supernatural creature.
It stars Megan Purvis, Hannah Louise Howell and Anthony Wakefield; Charlie Pride produced for Bad Taste Pictures.
Devilworks first picked up the title before Cannes this year, alongside My Lover My Lazy Boy and Halloween At Aunt Ethel's.