Dubai International Film Festival (DIFF) has announced a series of industry initiatives for this year's edition of the festival (Dec 9-16), including the return of co-production market Dubai Film Connection (DFC).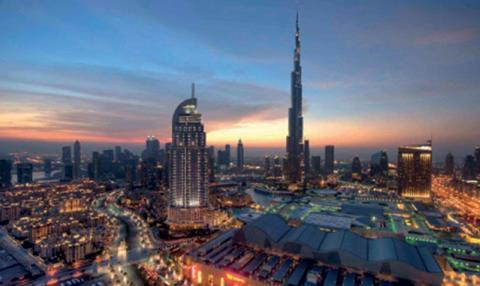 Launched in 2007, DFC was not held last year as DIFF recalibrated its market activities, but returns this year following industry demand.
DFC is now open for submissions for feature-length fiction and documentary projects in development from directors of Arab nationality or origin. Deadline for submissions is August 1, 2015.
"We're very excited to reinstate the Dubai Film Connection," said DIFF managing director Shivani Pandya. "The filmmakers and industry professionals wanted it back and we listened.
"By offering the right networking and support opportunities, the DFC opens doors for Arab talent to promote and develop their film projects and it becomes a platform for producers and funds to find the best Arab projects ready for production."
DIFF is also continuing with its Enjaaz post-production and production support programme, which in its latest funding round is supporting projects such as Mahmoud Al Massad's Blessed Benefit, Jihane Chouaib's Breathe, Halkawt Mustafa's El Clasico and Fares Naanaa's Borders Of Heaven.
In addition, Swiss luxury watch manufacturer IWC Schaffhausen will continue to present the IWC Filmmaker Award, which offers a cash prize of $100,000 to a winning project at DIFF.
DIFF's Dubai Film Market (DFM) is also expanding its most recent initiative, the Dubai Distribution Programme (DDP), which encourages Middle East distributors to pick up Arabic-language films in the DIFF programme. Last year saw titles such as Waleed Al Shehhi's Dolphins and Fadel Almheiri's Abood Kandaishan acquired for Middle East distribution.
Starting from this year, films from the DDP will be screened at both the Cannes Film Festival and MIPTV content market.
DFM is also partnering with Cannes' Marché du Film to screen five Arab films in post-production among this year's 'works-in-progress' line-up. 'Dubai Film Market Goes to Cannes' takes place on Monday, May 18.
In addition, five filmmakers who showcased short films at DIFF last year and the winners of the 'Reel Dubai Short Film Contest' and 'Samsung Short Film Contest' will present their films in the Cannes Short Film Corner.