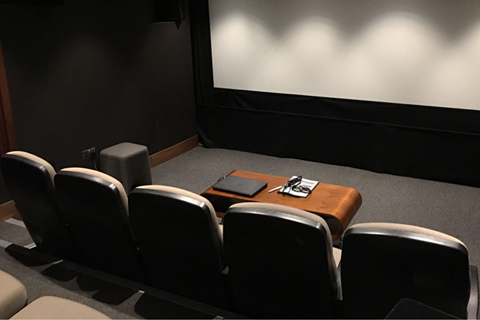 Digital cinema localisation specialist Eikon Group is creating a new 20,000 sq ft facility in Burbank, Los Angeles at a cost of around £4.5m.
The company, which has a large London HQ in Golden Square, previously had an LA base in Burbank, but the new office represents a major expansion.
It is currently being kitted out but will include four screening theatres with 2 x 30 ft screens and 2 x 20 ft screens, 2K and 4K laser projection and Dolby Vision, and switchable sound formats including Dolby Atmos.
The facility also has four media suites for creative and editorial work, again including HDR finishing and immersive audio, and 45 localisation desks for subtitling and graphics.
Eikon localises and masters content for major worldwide studio distributors. It was set up in 2014 and is independently run by the same management team, including Peter Wright (CEO), Richard Fish (chief commercial officer), Rick Corne (chief innovation officer), Jon Gardner (chief operations officer) and Russell Wetherell (chief creative officer).
The company employs 100 people worldwide and its key clients include Sony Pictures, Warner Bros, Paramount, CBS, Twentieth Century Fox and Netflix.
Richard Fish told Screen's sister publication Broadcast the thinking behind its LA building is to mirror the size and scale of Eikon's setup in London. "It's one business in two locations and we've worked hard to ensure that. The same people manage both locations and both offices have the same culture and technical aspects."
Eikon signed the 10-year lease on the building in early February, construction starts next week and it plans to move into the facility in mid-Summer. Next on the agenda for the company is the opening of an APAC facility before the end of the year.
This story originally appeared in Screen's sister publication Broadcast.