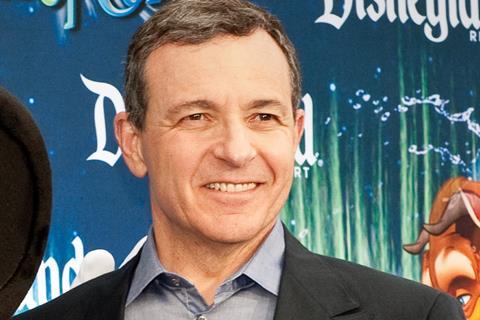 Disney has closed its $71.3bn acquisition of the entertainment assets of 21st Century Fox, reducing the number of US majors to five in an historic change that will have broad repercussions for Hollywood and the global media landscape.
The deal officially closed at12:02am ET on Wednesday (20). As analysts anticipate thousands of lay-offs in the coming year or so – possibly as much as 10,000 over time, according to analyst Rich Greenfield of BTIG, who is notably antagonistic towards Disney and legacy media – the fate of many senior executives at Fox is yet to be decided as integration talks continue or get underway.
As previously announced, Twentieth Century Fox Film vice-chairman Emma Watts is moving over to Disney to head Fox's film division, which will most likely produce a drastically reduced quota. Other senior Fox film imports include Fox 2000's Elizabeth Gabler, and the co-heads of Fox Searchlight, Nancy Utley and Steve Gilula. Disney chairman and CEO Bob Iger has spoken in glowing terms about Searchlight and recently said Fox 2000, Searchlight and FX Networks will keep their names.
Twentieth Century Fox Film Chairman and CEO Stacey Snider stepped down upon the closing of the acquisition and has been browsing career opportunities for some time, while Fox Animation co-heads Andrea Miloro and Robert Baird, and Fox Family president Vanessa Morrison also move to Disney.
"This is an extraordinary and historic moment for us – one that will create significant long-term value for our company and our shareholders," Iger said on Tuesday afternoon (19). "Combining Disney's and 21st Century Fox's wealth of creative content and proven talent creates the preeminent global entertainment company, well positioned to lead in an incredibly dynamic and transformative era."
Iger famously beat out Comcast chief Brian L. Roberts to the prized entertainment assets of his quarry, and the deal marks the latest stunning corporate coup for the chairman and CEO, who has brought Marvel Studios, Lucasfilm and Pixar into the Disney fold on his watch, and crucially is launching the Disney+ streaming platform towards the end of this year.
The 21st Century Fox acquisition assets include Twentieth Century Fox, Fox Searchlight, Fox 2000 Pictures, Fox Family and Fox Animation, as well as Fox's television creative units, Twentieth Century Fox Television, FX Productions and Fox21, FX Networks, National Geographic Partners, Fox Networks Group International, Star India, and Fox's interests in Hulu (Disney's stake grows to 60%, while Comcast owns 30%, and WarnerMedia 10%), Tata Sky, and Endemol Shine Group.
Disney and 21st Century Fox signed a consent decree with the U.S. Department of Justice last year under which Disney will divest 21st Century Fox's Regional Sports Networks.
Earlier on Tuesday, 21st Century Fox completed the spin-off of a portfolio of its news, sports and broadcast businesses into Fox Corporation. These include the FOX News Channel, FOX Business Network, FOX Broadcasting Company, FOX Sports, FOX Television Stations Group, and sports cable networks FS1, FS2, Fox Deportes, and Big Ten Network, and certain other assets and liabilities.
Disney has said there will be roughly $2bn in cost savings as a result of the deal. It is acquiring approximately $19.8bn of cash and assuming approximately $19.2bn of debt of 21st Century Fox in the acquisition. The price implies a total equity value of approximately $71bn and a total transaction value of approximately $71bn.Th