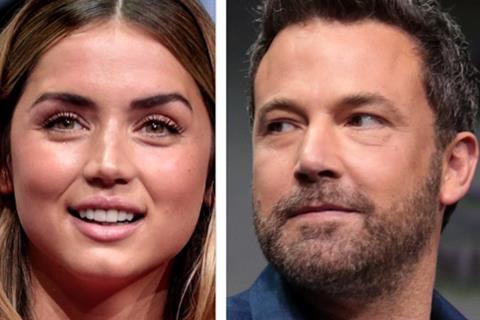 Disney has pulled Deep Water, British director Adrian Lyne's first film in nearly 20 years that stars Ben Affleck and Ana de Armas, from its January 14 2022 release slot.
It remained unclear at time of writing what prompted the studio to remove 20th Century Studio's erotic thriller from the schedule or whether it would be redated or stay as a theatrical release.
Affleck and de Armas – both enjoying critical acclaim for their respective roles in The Tender Bar and No Time To Die – star in the Patricia Highsmith adaptation about a rich man who allows his wife to have affairs in order to avoid a divorce and becomes a suspect when her lovers go missing.
Lyne forged his reputation exploring the darker side of adult relationships and lust. His last film Unfaithful came out in 2002 and his credits include Fatal Attraction, 9 1/2 Weeks, and Indecent Proposal, as well as Flashdance and Jacob's Ladder.
The studio also said on Thursday (December 9) that Strange World is the title of its previously untitled Disney animation scheduled to open on November 23, 2022.