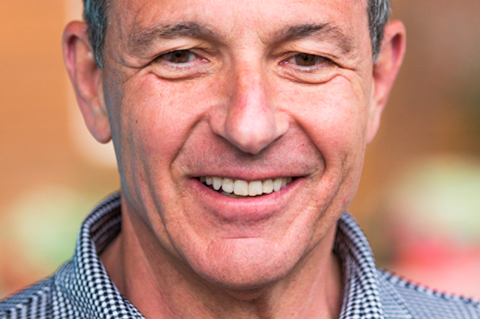 Disney chairman and CEO Bob Iger revealed on Thursday (September 7) that the studio's upcoming streaming platform will carry Marvel and Star Wars films.
Early last month, Disney announced it would be ending its streaming deal with Netflix and launch its own branded streaming service. Speaking at the Bank of America Merrill Lynch 2017 Media, Communications and Entertainment Conference in Los Angeles, Iger revealed that the studio will produce four to five original films exclusively for the streaming service and said most would be live-action.
Iger also said 400-500 films and around 7,000 episodes of Disney television would become available on the direct-to-consumer platform. He confirmed the studio will launch the streaming service in late 2019, adding that Marvel and Star Wars films will be included among the line-up.
The Disney-branded app will also include four to five original TV series, as well as three to four Disney-branded television films for the app.
On the TV side, recent seasons of Disney television series will show up on the platform, in addition to short form content from the studio. "You have to think of the Disney app as a traditional SVOD service," Iger explained to investors. He also added that the separate ESPN-branded app will launch in spring 2018. The planned ESPN app will include Major League Baseball games, National Hockey League games, and a host of college sports events. "It will be 10,000 live sports events in the first year," Iger said.
Disney announced in August that it had acquired majority ownership of streaming technology company BAMTech. Both the branded Disney and ESPN services will utilise BAMTech technology. Under terms of the transaction, Disney agreed to pay $1.58bn to acquire an additional 42% stake in BAMTech from MLBAM, the interactive media and Internet company of Major League Baseball. Disney had previously acquired a 33% stake.
Disney followed that announcement with the revelation that it would end its distribution agreement with Netflix for subscription streaming of new releases starting with the 2019 calendar year theatrical slate that includes Toy Story 4, the Frozen sequel, and Jon Favreau's live-action take on The Lion King.