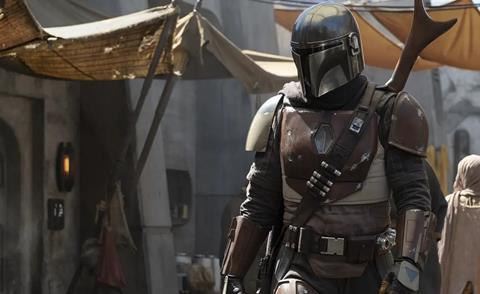 Two Disney productions, Star Wars: The Rise Of Skywalker (Episode IX) and The Mandalorian, have been approved for the 30% incentive under Malaysia's Film In Malaysia Incentive (FIMI) for VFX work.
The work was completed by Base Digital Production, the Kuala Lumpur-based subsidiary of Base Media, which also has offices in Los Angeles and Beijing. Base also accessed the incentive for it work on Michael Bay's Netflix action thriller Underground 6.
FIMI, which is operated by the National Film Development Corporation Malaysia (FINAS), offers the 30% rebate on a total qualifying Malaysian production expenditure of $1.2m (MYR5m) for production (inclusive of post-production), or $360,000 (MYR1.5m) for post-production activity.
Base Media founder and CEO Chris Bremble said the company's Malaysian subsidiary has had a "positive first year" with several big productions and new hires and continues to be focused on local talent and management.
"We shifted our strategy a bit with the pandemic, and while unfortunate, we are confident we will quickly get back to growth," Bremble said. "The Malaysian government support has been a big factor in getting through the last few months and in planning, and we remain confident of our leadership position in the market."
Base Digital Production executive producer Aaron Cowan, who previously worked at New Zealand's WETA Digital, said: "We have a strong and capable team in Malaysia, and it is on par with the team that I was a part of in New Zealand ten years ago when WETA started."
In January 2020, Base Media entered into a strategic partnership with Chinese media conglomerate Sunac Culture Group. The company has a long-term relationship with Industrial Light & Magic and is currently working on its first animated feature, Wish Dragon, a co-production with Sony and Tencent, which is scheduled for release in early 2021.