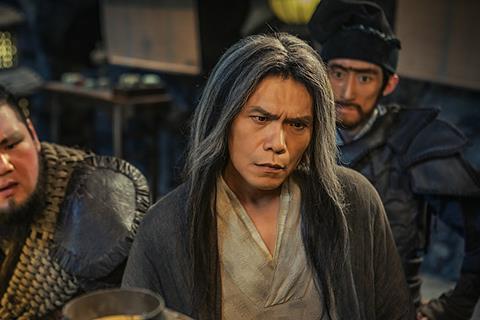 Nansun Shi and Jeffrey Chan's Distribution Workshop is relocating its international sales team from Hong Kong to Taiwan from the beginning of April.
In a note sent to buyers, the company said: "In order to enhance our operational efficiency, we have decided to relocate our international sales business to our Taipei office, effective April 1, 2018. Sadly, our colleagues will not be moving with the relocation and have decided to pursue new paths in their career."
The note added that June Wu would be on board as a consultant to help the company with the transition and build a new team. Wu is also the founder of Taipei-based sales agency Ablaze Image and will continue in that role.
Distribution Workshop sales chief Virginia Leung, who was appointed as a company director in 2015, has chosen not to relocate and is leaving the company.
Just Creative Studio, the parent company of Distribution Workshop, will continue its production and local distribution activities in both Hong Kong and Taiwan through two different banners – A Really Good Film Co for production and A Really Happy Film Co for local distribution. The group also has Beijing offices and its accounting team will remain in Hong Kong.
Speaking to Screen, Chan said: "It's just part of our internal evolution process. Over the past ten years, the company has been growing as a whole, but the market is changing so fast, we felt we needed to reinvent our structure and strategy. We can't just keep doing the same things we've been doing for the past ten years."
Chan conceded that cost was a factor in the move. Chinese film sales are facing the same challenges as all other foreign-language film sales – digital platforms are upending traditional distribution models – and Taiwan is a more cost-efficient base to operate from. In addition, Chinese producers are becoming more domestic market-facing as mainland box office continues to grow.
"We're committed to selling Chinese movies, but if you're going to be in this business, it's important you do it in a profitable manner," Chan said.
Distribution Workshop handles international sales for titles from Bona Film Group, which is an investor in the company, along with Chinese-language product from other Hong Kong and mainland Chinese producers. Recent titles include Ann Hui's period drama Our Time Will Come and Yuen Woo-ping's Thousand Faces Of Dunjia.
The company is attending Filmart where it plans to start introducing new titles to buyers and will unveil a new slate at the Cannes Marche in May.