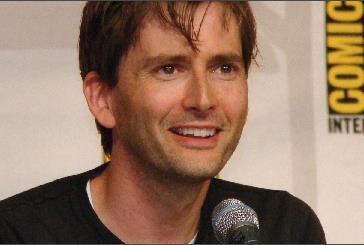 Doctor Who star David Tennant has joined Emily Watson on the psychothriller Quicksand that 13 Films will introduce to worldwide buyers at AFM next week.
Tennant, fresh off the set of BBC show There She Goes and Amazon's upcoming Good Omens, will play a man living the dream in the Mediterranean with his partner (Watson).
Their idyll is shattered when their visiting son is murdered by a local youth. The grief-stricken man is offered a chance of revenge by an insistent stranger and learns the price of revenge is another murder.
TV director Mark Brozel directs and production is scheduled to commence in April 2019 on the island of Crete.
Steve Lewis and Tony Owen wrote the screenplay, and Mark Lavender (Frozen) of Rough Sea Productions and Joel Scott-Halkes of London based Osiko Films serve as producers. Tannaz Anisi and Greg Schenz are executive producers for 13 Films, alongside Peter Garde in cooperation with Indigo View.
"I'm thrilled to reunite David and Emily on the big screen in this taut psycho-thriller," said Brozel.
"This script is terrifically well crafted and deeply conceived," said Lavender. "With rich psychological undertones and plenty of beautiful visual moments, it is a contemporary classic-in-the-making. And with this cast and director, it'll take the audience on a visceral ride, resonating long-term."
Beverly Hill-based 13 Films' slate includes family adventure Four Kids And It starring Michael Caine, Russell Brand, Matthew Goode and Paula Patton, which is in post; upcoming Second World War thriller Waiting For Anya starring Noah Schnapp, Jean Reno and Anjelica Huston; recently wrapped Death Of Me from Darren Lynn Bousman starring Maggie Q and Luke Hemsworth; and The Current War with Benedict Cumberbatch, Tom Holland, Michael Shannon, and Nicholas Hoult.